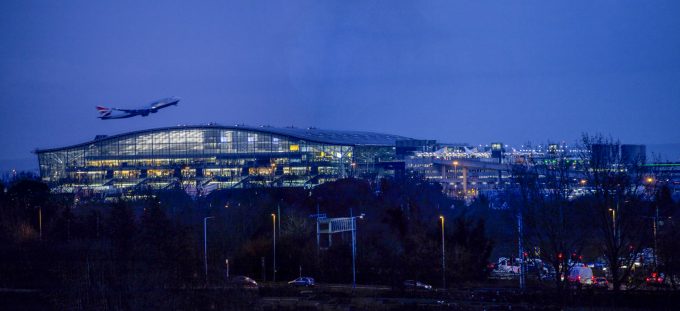 Heathrow is in talks with at least two freighter airlines looking to launch operations at the UK's slot-constricted airport.
The airport, which, along with the CAA has a newfound interest in freight as it lobbies for a third runway, has very restricted cargo capacity on 19 routes, including to the US west coast, Tokyo and parts of China.
But Nick Platts, head of cargo, said there was a possibility of launching some regular freighter operations in slots that were available.
This was revealed at the Multimodal event yesterday, after Larry Coyne, CEO of Coyne Airways, called on Heathrow to improve its mix of operations.
"I'd like to see a better balance between freighters and passenger capacity," he said. "All-cargo airports fall flat on their faces – you need a connection between bellies and freighters.
"Get some freighters in, and you'll have a better mix."
Mr Coyne admitted that his airline had left the UK for Amsterdam. Coyne had been using IAG's 747s at Stansted, but "BA couldn't connect up with its own flights at Heathrow", he explained.
Currently only one freighter operator, DHL, has "grandfather" slot rights at Heathrow, but the airport made some £5m from ad hoc freighter operations last year.
Mr Platts, while welcoming freighters, added that Heathrow was primarily a belly cargo airport: "We will always be a passenger hub."
He added that there was still cargo capacity on many routes, as airport load factors were only about 60-65%, and once efficiencies were implemented, more capacity would be available.
"I think we can do a better job of utilising the capacity – our strength is using bellies and it's a cheaper and more efficient use of resources. We need to get airlines to upgrade their aircraft to get more belly capacity. And expansion would alleviate the capacity constraints on some routes."
A third runway would add 40 destinations to the 185 already served from Heathrow.
Mr Platts said the airport was trying to determine the value of cargo and the consequent investment.
Heathrow is heavily regulated, with price-capped fees set by the CAA and a "single till", meaning that all revenues went into the same pot.
"We need evidence that cargo is a good investment for the airport," he said.
The UK CAA, which represents the needs of airport users, is currently reviewing the price controls at Heathrow, before the current contract expires in 2019. For the first time it is considering cargo owners and forwarders as users, where previously it had only taken passengers into account.
"It wants to ensure that shippers' needs are being met," said Mr Platts.
"We need to do more for our exporters. We import more than we export, which is a bad state of affairs and we need to encourage exports. There is an export role at all airports in the UK, but without expansion we can't ship as much. And so cargo won't go to Manchester or Stansted, it will go to the continent."
While Coyne moved its operations from the UK to Amsterdam, Air Canada did the opposite, said Mark Olney, general manager cargo for Europe, Middle East and India.
"We bring in freight from the continent as we struggle with capacity there. Our passenger aircraft at Heathrow are 777s, and they are like freighters."
He added that the airline was investing in terminal facilities at Heathrow. "It's an area where we recognise we have to contribute."
The Multimodal session was held just after Heathrow had announced that it would accept, and in some cases exceed, all the environmental targets set out in the Airports Commission report. It also said it would extend a night flight ban by an hour and a half (from 11pm until 5.30 am) sooner than required if it won consent for the third runway.
Mr Platts said he had been considering low-emission onward transport for freight, including using barges on the nearby Grand Union Canal, which links central London with Birmingham, and by rail.
The airport is investing £8m in cargo facilities, including airside transhipment, and reducing truck congestion.