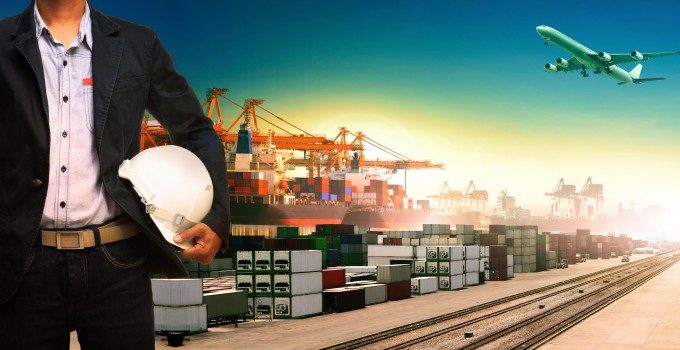 Port congestion on the US West Coast has led to a welcome reverse of the recent modal shift towards ocean freight for airlines operating across the Pacific.
Temperature-controlled shipments, including perishables and frozen food products, are taking up much of the available westbound capacity into Asia for both passenger airlines and all-cargo carriers. In recent weeks, this has included some unexpected cargo, explains Neel Shah, aviation consultant and chief commercial officer at Los Angeles-based forwarder Able Freight.
As has been widely reported, US military bases in Korea and Japan ran short of dairy products such as cottage cheese and yogurt last month and had to be replenished by air.
For the most part, however, the labour dispute is impacting frozen rather than fresh produce.
"Typical deep-frozen ocean cargoes are sweet and sour sauce, which are popular served with nuggets in Australia, ketchup, chicken wings for fast food outlets such as KFC in China, and french fries for the Jaopanese market," Mr Shah told The Coolstar.
"Distributors in the US serve the big multinationals, which don't source locally in Asia because they want to keep the American flavour.
"On a value basis, fries don't deserve to be on an airplane, but you do what you have to do to fulfil a short-term need."
Able Freight moves $200m worth of perishables worldwide, almost all by air. Clients include Driscoll's, the leading Californian berry grower, though ahead of the US harvesting season the main source of berries is Mexico. "Business is growing dramatically in line with the growth in the middle-class economy in Asia," Mr Shah said.
"A lot of perishables would never be on the boat in the first place, because even the fastest services take 14 days [across the Pacific]. But as ports have slowed, trip times have increased and it takes forever even to truck into the port," he commented.
"A 30-day trip is turning into 45 or 60 days. Supplies are running perilously low and that's why vendors are shifting to air freight. They will spend money in the short term to alleviate these issues."
Active refrigeration is not always required, Shah said. Where product is being delivered direct to retail outlets and not into storage, gel packs may be sufficient.
It is often considered that there is little available capacity on long-distance Pacific routes, but Shah, the former head of cargo for Delta Air Lines, explained that the windfall from shipping delays was "sucking up incremental capacity" for Korean Air, Cathay Pacific and the US carriers. "With 777-300ERs there are 30 cargo positions on top of the typical baggage load. Load factors were at 60-65% and now it's 90%," he said.
"The problems will continue for 60 to 90 days because the port situation will get worse before it gets better. Ocean freight is meant to run continuously and it will take forever to get it moving again."
Freighter operators are sharing the spoils, confirmed Shawn McWhorter, president for the Americas at Nippon Cargo Airlines – to such an extent that there is currently much less space available for typical export consolidations.
"We have seen tremendous increase in demand for perishables from the west coast due to the port slowdown. We have heard that some liner companies are no longer even accepting bookings for perishables due to excessive waiting time at the docks," Mr McWhorter said.
"Commodities such as frozen pork and frozen beef that typically go by ocean, most of it to Japan, are being shipped by air. Much of this is being routed on scheduled services, but there are also requests for full charter operations," he said.
"Shippers use containers filled with dry ice, but there are limitations on how much of this can be carried on one flight," Mr McWhorter added. "This limits them to only about 10 positions of frozen product on one flight, so it typically is split among multiple scheduled flights."