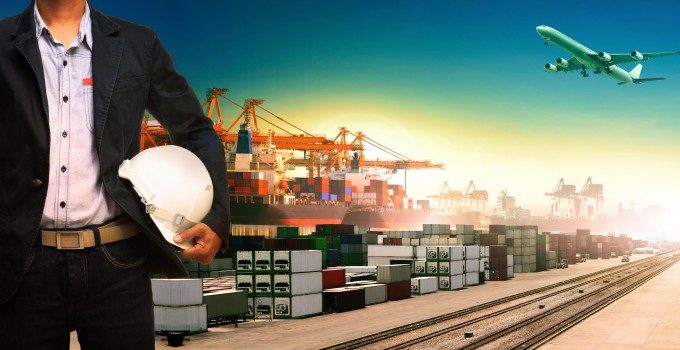 It would be good to start 2014 with a note of optimism in the air freight business. While, according to IATA, traffic in 2013 rose just 1% on 2012, November and December appeared to be stronger months as demand finally lifted and consumers showed more confidence.
While December's figures are not yet available, WorldACD reported that "November was plainly an old-fashioned good air cargo month".
Year-on-year data indicated that chargeable weight increased some 8% and revenues rose 5.2%, while the yield drop in November was 2.5% – although the yield looks better when set against October's figures, showing a decent rise of 3%.
Overall, WorldACD showed slightly better statistics than IATA, with a volume rise of 1.6% for January to end November, while year-on-year US dollar yields fell a rather dismal 3.7%.
As has been noted many a time in the past year, the growth in air freight capacity in 2014 will easily outweigh growth in volumes. As analysts at Seabury noted at the end of last year: "Even with modest volume growth, the rise of belly capacity will outpace any growth in demand. There is no doubt that if this continues, freighter operators will have a long-term challenge on their hands.
"While the operating economics of large freighters in past years have improved by some 15%, this has not been enough to offset the net yield decline of around 25%. A holistic outlook shows that even if a 3 to 4% market growth rate is possible, there will be no such boost in yields. There can be no optimistic forecast here."
This has not, however, put off Cathay Pacific, which last week announced an order for three 777-300ERs, for delivery next year, and a further 747-8F, to bring its fleet of the type up to 14 by 2016.Cathay also saw the final three 747-8Fs of its 13-strong order delivered just before Christmas.
Boeing clearly had a busy month, with AirBridge Cargo receiving its delayed fifth 747-8F at the end of last month. Meanwhile, Korean Air saw delivery of the fourth of its order for seven 747-8Fs.
As Cargo Facts reported, while passenger aircraft demand is clearly rising, freighter orders were something of a rarity last year. Despite both Boeing and Airbus claiming leadership in freighter sales, in fact there were 31 freighter order cancellations and just 23 orders, leaving Airbus a net order book of minus 12, and Boeing with just four.
Capacity growth, sparked by the passenger business, is likely to continue to put downward pressure on air freight yields, but specialist air products are looking like a better business.
WorldACD reported a 7% growth in the sector, with valuables rising 14% and pharmaceuticals up 9%. In fact, it said, pharma's US dollar yield was 49% higher on average than the general cargo yield on comparable routes. This is one area where long-suffering European carriers could prosper, as 60% of all pharma shipments originate in Europe. Asia Pacific took 22% of all pharma shipped by air, while North America accounted for 21%.
But, warned Seabury, Europe's top economy, Germany, began to see overall exports decline last year, and it could be another tough year for the continent's carriers.