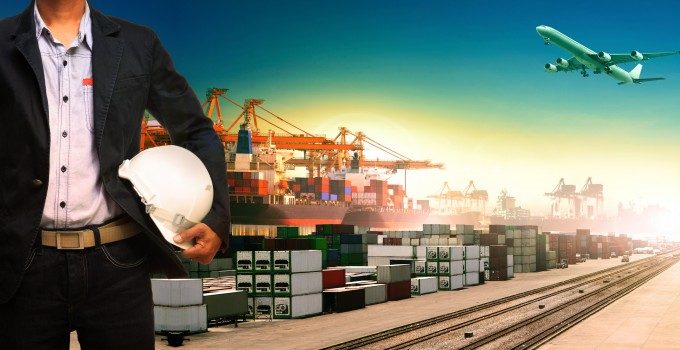 The TAC air freight rate index, which is set to launch soon, has fought back against airline concerns that it could cheapen the air cargo product.
Carriers have expressed worries that an air freight rate index would push the focus of capacity buyers further towards the spot market.
"We would prefer long-term planning," one major carrier told The Loadstar.
But Peyton Burnett, TAC managing director, argued that Freight Forward Agreements (FFAs), which would be possible using the index, allow hedges of up to seven years in advance, which could boost carriers' financing prospects.
"An index is used to mirror the underlying physical market. In the case of the TAC Index, this means aggregating the previous week's historical transactional data from a range of forwarders and, by statistical modelling techniques, produce the best average general cargo price on high revenue city pairings, for example, HKG-FRA," he explained.
"In mature commodity markets there are two fundamental markets; physical and paper. In the former, the contracts have physical delivery; ie, air cargo capacity delivery. In a paper market, the contracts have cash delivery; ie, cash (US$) delivery. No paper market, also known as a synthetic market, currently exists for air cargo."
In order to create a paper market, a new instrument (or contract) must be developed: an FFA. An FFA is a cash-for-difference (CFD) contract which settles in cash against an index.
"For illustrative purposes, let's assume HKG-FRA is currently trading at HK$20/kg. But it is forecast to be HK$25/kg in six months' time. Using an FFA contract, parties can hedge against any difference in this forecast by locking in a price six months' forward; with two parties either side of the trade at HK$25/kg.
"Move forward six months and the index spot price is actually HK$27/kg; otherwise known as the settlement price. One party will have made HK$2/kg and the other would have lost the equivalent. The hedging party would then be able to use the HK$2/kg cash to buy on the spot physical market. A simple hedge."
Mr Burnett argued that FFAs pushed the market forward – so much so that in bulk, a 20-year-old FFA market, contracts trade up to seven years in advance.
"This is a lot better than current air cargo physical contracts which might trade six months to one year in the future. Remember, these FFA contracts are actual trades, not just forecasts. Financial institutions would strongly favour aircraft purchases backed by FFAs over forecasts."
Some forwarders have also expressed concerns. One said: "Where do they make this stuff up from? Margins on air freight are already at an all-time low."
But Ricky Forman, container FFA broker at Freight Investor Services, said: "Different companies want different things. There will always be legitimate reasons to keep the original methods, but the Index and FFAs give the market another option, which could be a better fit for some companies."
He added that the appetite among 3PLs had been highest so far in other markets.
"They have been the most successful. They have few assets, so they are not drawn into the obsession with slashing rates to pay off operating costs. 3PLs are much quicker to act, more flexible and more commercial."
Mr Burnett added it could take some time for carriers to full understand the processes. "An airline treasury team will be able to quickly grasp the concept as they use similar products for fuel and currency hedging. But the commercial teams won't, unless they have had previous exposure to this type of product."
Other carrier concerns included the ability of the Index to monitor specialist products, which are becoming ever more important to the air cargo industry. But the Index only focuses on general cargo, said Mr Burnett.
The Loadstar would like to know what you think. And for more detail on this topic, please see www.airlinecargomanagement.com