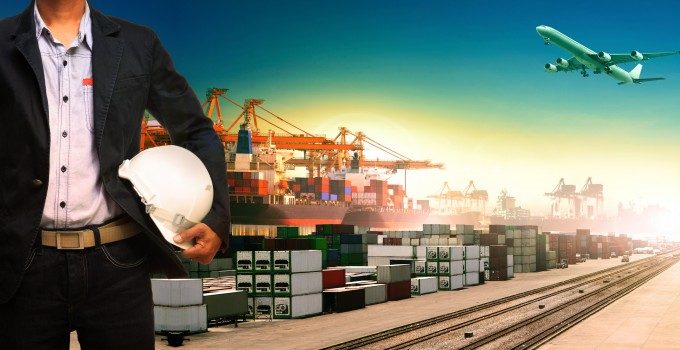 Peak season has hit the transpacific air freight sector, with forwarders reporting increased rates and tight capacity.
"The US market is booming, air freight rates have increased and space is tight," said one Asian forwarder.
He said one of the reasons behind the rise in volumes was the threat of a new round of tariffs on Chinese goods, compelling exporters to send goods to the US in advance.
The public comment period for the new round of tariffs ended last week and the US government said it was finalising plans to add up to 25% tariffs on $200bn of Chinese goods.
President Trump added that he was also ready to impose levies on a further $267bn of Chinese goods.
"Asia to the US is now congested and rates have gone up quite significantly," said one European forwarder. "Tariffs may be one of the drivers behind it."
He added that the Europe peak season would likely start two weeks later, with one Asian forwarder saying it would hit Asia this week, or week 38.
"Once the transpacific market kicks in, Europe follows a couple of weeks later," said the European forwarder.
"If transpacific rates go up to about $4 per kg, carriers will start sucking in US cargo, which then puts pressure on Europe capacity, which is lower yield.
"So not only does Europe's peak tend to come in two or three weeks later than the transpacific, but it is exacerbated by carriers tightening capacity in Europe to carry US traffic, which pushes rates up."
Others said Europe's air freight peak would not be noticeable until the week before China's Golden Week holiday, the first week in October.
Another European forwarder added: "It's starting to warm up, but there is no congestion yet. Rates are firming slowly but there is no swing on rates yet, and no delays."
Although several forwarders said they didn't believe 2018 would see a repeat of 2017's strong peak season, there remains a nervousness about rates.
"Blocked space agreements [BSAs] are roughly 15% more than a year ago," said one European forwarder. "But we can only pass rates on to our customers if the market is strong. If it isn't, customers will go elsewhere, or other forwarders will steal our customers.
"So far, the market hasn't quite done what was expected. I don't think the peak will be as strong."
E-commerce also remains an uncertainty. Last year it appeared to lengthen the peak, with orders coming in as late as December 23, as well as taking up capacity.
"E-commerce made a massive contribution to congestion," said one forwarder. "Up to 30% or 40% of volumes were e-commerce last year. With retail, you need to bring your air freight in by November, so it can go to the distribution centre, be processed, and then go to the store by December. But with e-commerce people are still buying right up until Christmas.
"It's a different model, but e-commerce complements air cargo, and it is also multi-directional."
Another forwarder believed e-commerce was something of an "unknown", and the success of the peak season would likely be down to consumer confidence.