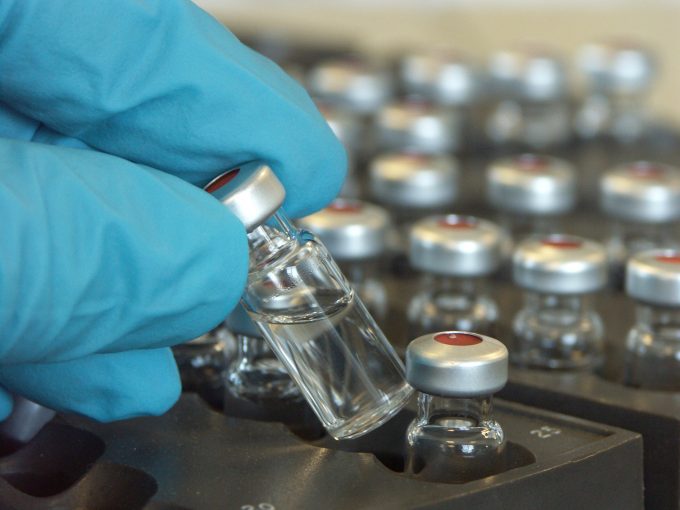 With competition for temperature-controlled pharmaceutical air cargo intensifying, initiatives to entice shippers with certified door-to-door trade lanes are gaining momentum. But not every company is a fan of IATA's CEIV programme.
Two initiatives were announced last week. In the first, Swiss WorldCargo, Cargologic and Singapore Airport Terminal Services (SATS) established a "secure temperature-controlled, quality corridor" between Singapore and Zurich.
The three parties said they had synchronised cargo handling facilities and procedures to deliver accurate and reliable handling on the ground and in the air. Carologic and SATS are both certified to IATA CEIV and GDP standards.
The second announcement revealed a partnership between Luxembourg Airport and Shanghai terminal operator Eastern Air Logistics (EAL) to implement a GDP-certified end-to-end trade lane.
The agreement, signed at Air Cargo China in Shanghai last week, includes a commitment to maintain a fully GDP-secured trade lane for time and temperature-sensitive healthcare products between Luxembourg and Shanghai's Hongqiao and Pudong airports.
Lux-Airport chief executive Johan Vanneste said: "We signed a similar agreement last year with Hong Kong Air Cargo Terminals Limited (HACTL), and this was, we believe, the first time this was done in the world. Meanwhile I have discovered we have been copied a few times by certain airports and airline groups."
Laurent Jossart, executive vice-president LuxairCARGO, told The Coolstar that Hong Kong volumes have dramatically increased since they signed the agreement in May 2015.
"We signed an agreement one year ago with HACTL and since then we experienced growth of more than 50% on that trade lane. So hopefully the agreement with Shanghai will similarly provide double-digit growth in the coming years."
An industry recognised pharma-handling certification is increasingly becoming a requirement rather than a luxury for air cargo players.
Many airports and airlines have taken steps to become certified through either GDP or IATA's CEIV programme, to convince shippers the temperature of their lucrative healthcare products will remain consistent and excursion-free when handled and transported by truck and by plane between Europe and Asia.
For Mr Jossart, who noted Lux-Airport became GDP certified before CEIV existed, the former remains the preferred industry standard.
"It's much more important [than CEIV] because GDP is the initiative of the pharma shippers, we believe the shippers are setting the standards because they are paying for the transport. CEIV is an initiative by the airlines and by IATA.
"We believe GDP was the right way to go, but should CEIV become market standard tomorrow, then I guess we might also adopt it but that's not the case today and we still believe GDP is a much higher standard than CEIV, and so it was the right decision for us."
A spokeswoman for IATA, however, noted that GDP was in fact launched by regulatory authorities, and that CEIV includes all the relevant GDP standards, as well as additional ones.
Asked whether temperature excursions had been reduced as a result of the HACTL agreement and GDP certification, Mr Jossart said the relevant data was not previously recorded and so it would be difficult to make a comparison, however he added that excursions are now being tracked.
Meanwhile, Emirates SkyCargo is also hoping to boost its pharma cargo credentials by gaining GDP certification.
Vice-president Ravi Mirle said: "25% of our volumes are now perishables and we are placing a lot of emphasis on pharma. Our cargo terminal in Dubai is going to be GDP certified in two months' time and we are hopeful that will stimulate a lot of interest."