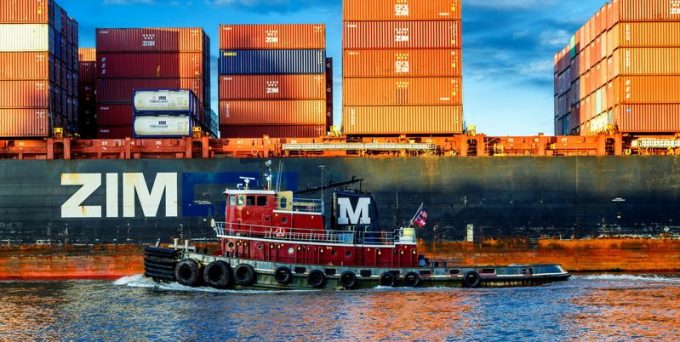 Through its brokers, Zim has made it known to containership owners that it is prepared to outbid competitor lines to secure charter tonnage.
According to Alphaliner, the Israeli carrier "has been the most aggressive charterer in the past 12 months", having concluded over 120 fixtures of existing and newbuild tonnage.
"What owners are looking for now is a good rate for a long period, and Zim is ticking both those boxes," a broker source told The Loadstar.
According to Alphaliner data, Zim has agreed charters for 50 ships for three years, 18 for five years and 29 for periods of up to 12 years.
Prior to its IPO a year ago, Zim operated a fleet of 82 ships, for a capacity of 360,000 teu, but after vigorous raids on the charter market its fleet has swelled to 114 for 425,000 teu.
Moreover, the carrier has an orderbook – via its forward charter commitments – of 40 ships for some 360,000 teu, which, when delivered – providing it keeps hold of existing tonnage – would see it overtake Yang Ming to become the ninth-ranked global carrier.
Commenting last week on its most recent charter agreement, signed with Greek shipowner Navios for five second-hand vessels and eight newbuilds, Zim president and CEO Eli Glickman said the carrier was securing tonnage to support future growth.
"We continue to execute our strategy of chartering-in highly versatile vessels to best serve our customers and meet significant and sustained demand across our global network," he explained, adding that the charter with Navios "enhances our position as a global niche operator contributing much needed tonnage in required sizes".
Zim posted a profit of $1.46bn for Q3 21 and, with its annual results expected within the next two weeks, it is anticipated that the carrier will exceed its full-year outlook ebit of $5.4bn-$5.6bn.
The bullish charter strategy has clearly paid off for Zim, enabling it to boost its liftings above the industry par and take advantage of the highly elevated freight rate market.
Several of Zim's peers have been reluctant to agree to the long periods containership owners have demanded, but that conservative attitude appears to have shifted since the turn of the year. Carriers are now more confident of a sustained period of high liner rates and a 'normalisation' that will re-set rates at a much higher level than before the pandemic.
Fears of overcapacity dragging down freight rates from the deliveries of newbuild ships are receding, given the expected speed reductions of the global fleet, a consequence of environmental regulations coming into force next January, that could soak up surplus tonnage.
It follows that containership brokers are reporting new interest from ocean carriers for ships that will not become open until 2023, for which owners are seeking three to five-year fixed-rate time charters.