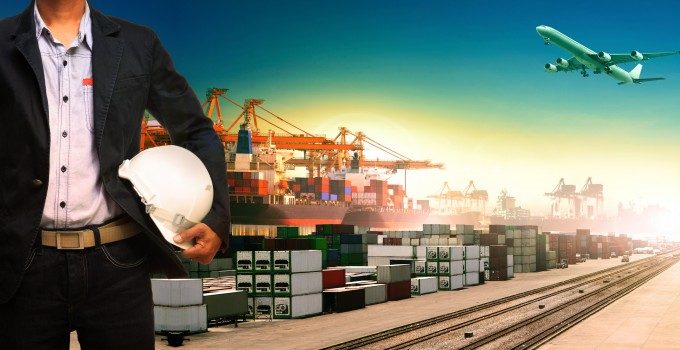 Here's a depressing little website from the Office of Inspector General, US Department of Transport. It lists all the sentences doled out to air cargo executives, the latest being George Gonzalez, former CCO of Peru's Cielos Airlines. He received a split sentence – five months in prison, five months home monitoring, three years probation, a fine and 100 hours of community service. He pleaded guilty to a one-count charge of price-fixing.
It also lists Cargolux's Ulrich Ogiermann and Robert Van de Weg – both sentenced to 13 months in prison.
Now, compare and contrast. In April, Guillermo Cabeza, former president of Arrow Air, and Luis Juan Soto, former president South Winds Cargo, who pleaded guilty to price-fixing over the same period as the Cargolux two, were also sentenced. And what did they get? Cabeza got three years probation, Soto is enjoying six months of monitored home detention. They both must do 100 hours of community service. Both were from US companies, based in Miami.
There's something not quite right here. Well, actually, there's a lot that's wrong here. First and foremost is that air freight managers, who made no personal gain, have gone to prison at all – a practice that does not happen in the EU. Second, that there appears to be one rule for US companies and citizens (who presumably are in a stronger position in terms of their ability to harm domestic consumers), and another for foreigners. Perhaps they had better lawyers. Perhaps they knew how to work the system better. Or perhaps it's just unjust.
Sadly, these stories aren't going away. If anything, they are mounting. The authorities are continuing to ravage the logistics industry (and many others). So far, the DoJ has gathered $1.8 billion in fines from the airline industry, while the EU has trousered €799 million. (Did we mention that the money just goes directly into the EU's coffers?)
Attention has turned from the airline industry to the forwarding industry, and on to the shipping lines. But who is next?
Air freight industry observers suggest that the GSAs could find the spotlight turning to them, and they could find themselves in a difficult position, in some cases with an uneasy conflict of interests – and people have been sentenced for less.
The argument goes that the GSAs are in possession of a wide range of rates from different airlines – as well as, naturally, being in contact with all those airlines – potentially presenting them with a whole heap of price-fixing oppportunities
GSAs, of course, avoid this conflict where possible. One source at a GSA argues: "The business model is very simple – we publish the rates as approved by the airline. Everyone knows the rates – the forwarders, the carriers, the GSAs – they are available. Everything is transparent. We have clear contracts which are IATA approved."
But another antitrust expert suggests: "It could be very tricky for GSAs, life could be much more risky for them. There must be some compliance training that deals with it though."
There is still much confusion over what can be public, what can be discussed, and where the risks are. And there is also much discrepancy in the penalties. But, it would seem, companies are starting to fight back. Panalpina is contesting its $65 million fine from the European Commission. (Intel, too, is appealing its staggering $1.45 billion antitrust fine.)
Nonetheless, it's a very dangerous area, and all parts of the industry need to ensure absolute compliance. Because it would seem that the Department of Justice isn't necessarily always just.