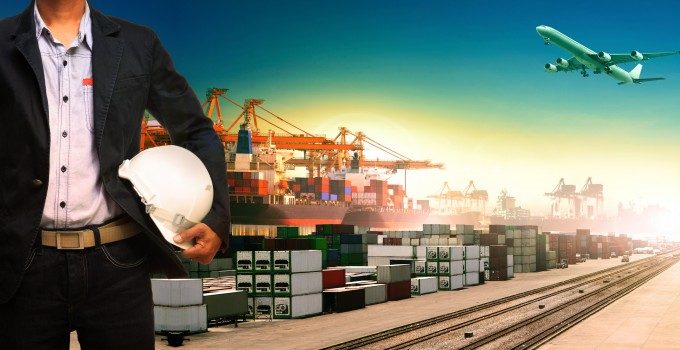 Volga-Dnepr Group (VD) is trying to stop Boeing re-selling 747 and 777 freighter aircraft originally ordered for the airline group.
But the aircraft manufacturer claims VD rescinded the order, and broke its contract.
And each company claims the other is trying to take advantage of the Covid crisis: VD accuses Boeing of "seeking to unjustly enrich itself in the midst of a global pandemic"; and Boeing alleges VD is "seeking an emergency remedy, only after a dramatic change in the market created an unforeseen economic opportunity".
A court case filed last week in the US reveals details of Volga-Dnepr's financial difficulties this year, as well as its aircraft delivery plans – or lack of.
Volga-Dnepr, having seen its traffic fall 20% below its target last year, was forced to reduce operations and grounded the majority of its fleet early this year, according to executive operations director Tatiana Arslanova.
Financing, she said, became impossible on "commercially reasonable terms", but claimed Boeing was partly to blame for this because of "mixed signals" it was sending about potentially closing its 747-8 production line.
Her testimony says: "In January 2020, the unprecedented drop of the market, caused by multiple external economic and political factors and the Covid-19 outbreak which drastically affected the Chinese export market, led to a major decrease in freight traffic volume. As a result, [VD subsidiary] AirBridgeCargo had to ground more than 50% of its entire fleet, and the airline found itself on the brink of bankruptcy."
While much of her testimony has been redacted, it concludes: "VD stands ready and willing to accept delivery of VQ-BIO [a 747-8F]".
However, Boeing claims the delivery was ready for VD on 29 February after it had "performed the pre-delivery activities on Volga's behalf". But "Volga left Boeing standing", it alleges.
"Boeing received no communication in any form from Volga about its failure to take delivery of the airplane on the scheduled date, including with respect to payment, and delivery did not take place."
It continues: "On 13 January, Boeing sent Volga notice that one of its 747-8Fs (VQ-BIO) would be tendered for delivery on or about 28 February in Everett, Washington. In response, Volga repudiated.
"On 17 January 2020, Volga sent Boeing a letter stating it had been 'unable to secure financing' for the airplane and was now 'compelled to rescind the entire [747-8] purchase agreement'."
As a result, Boeing re-marketed the aircraft and provided a quote to a potential customer in March. This was finalised in April, with the aircraft due to be resold on 4 May.
VD had also been set to receive three 777 freighters, via Dubai Aerospace.
Boeing claimed that throughout February, March, and early April, "Volga refused to acknowledge any obligation to take delivery and made no request for accommodations with respect to delivery of the 777Fs".
It said: "With respect to the 777Fs, …[at] an in-person meeting in London on 11 February, Volga told Boeing and Volga's lender that they should re-market and resell the 777Fs because Volga would not be taking delivery, and then the Volga representative walked out of the room. The parties confirmed their understanding of this discussion in subsequent correspondence.
"Boeing did as Volga urged, and Volga made no retraction of that statement of any kind over the next two-and-a-half months.
"To the contrary, Volga walked away from the 747-8F scheduled for February 2020 delivery, in March failed to make an advance payment on its 777F contract and otherwise behaved in every respect consistent with its repudiation."
As a result, Boeing and Dubai Aerospace began to re-market the 777F aircraft, finding a customer that has formally accepted the contract, after agreeing in principle in early April.
But on 13 April, VD sent a short note to Boeing, concluding "hereby we would like to confirm revocation of our letters mentioned above".
Boeing says in its court filing: "Nothing in the letter explained how Volga was entitled to the airplane it had failed to accept, much less how Volga would pay for any airplanes. And by the time of the 13 April letter, Boeing had already identified a willing buyer and made significant progress in negotiating a resale of the 747-8F that Volga had refused."
On 1 May, VD wrote again: "We would like to re-confirm our readiness to accept delivery of the Boeing 747-8F." It also noted it was still awaiting delivery of its 777Fs – but did not acknowledge its previous repudiation of the contract.
VD last week asked the court for a temporary restraining order against Boeing to prevent it from selling the aircraft to other carriers.
But Boeing has argued: "Volga's purported 'irreparable harm' is really just lost profits from [its] inability to take the fullest advantage of the resurgent market for air freight resulting from the Covid-19 pandemic, not the loss of particular, special aircraft."
It added: "Ms Arslanova claims that if Volga does not receive the aircraft, 'people around the world' will be harmed because they will have 'less access to critical supplies' to fight Covid-19.
"That is not true. Boeing has successfully re-marketed three of the four aircraft already to other cargo operators.
"Rather, if Volga's motion were granted, the aircraft would be parked until the litigation concludes, which could take months, if not years."