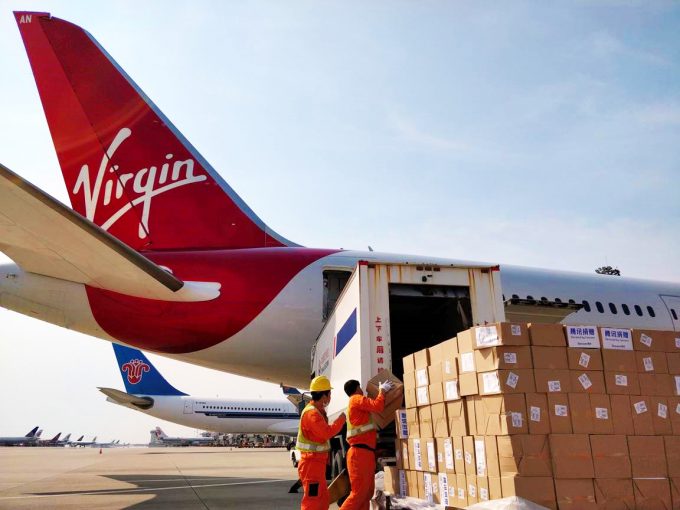 29  July
Virgin Atlantic Cargo has extended its contract with air cargo terminal operator Hactl for a further five years. The extension demonstrates the continued success and commitment of the two partners, continuing their long serving partnership which is loved by customers.
The five year extension will allow Virgin Atlantic Cargo and its customers further access to the operator's leading world class cargo handling and warehousing facilities. Hactl is currently celebrating its 45th anniversary, and has a history of major industry investment, innovative technology and best practices. Hactl is the only commercially-neutral air cargo terminal operator at Hong Kong International Airport.
Virgin Atlantic Cargo and its customers can also benefit from Hactl's 3,500 Container Storage System positions, 10,000 Box Storage System positions and a comprehensive range of specialised cargo handling facilities to cater for all cargo types, including temperature-controlled products.
The contract news comes as Virgin Atlantic Cargo has increased services to Hong Kong to 8 rotations per week in July. The additional services will add 400 tonnes of capacity for the month, on the airline's Boeing 787-9 aircraft serving Hong Kong as well as a number on onward destinations.
Dominic Kennedy, Managing Director of Cargo at Virgin Atlantic commented: "We welcome the extension of our contract with much loved partners with Hactl, and would especially like to thank them for their support following Virgin Atlantic Cargo's busiest ever operational period in 2020. We look forward to the next 5 years and our continued joint efforts, combining industry leading customer service and technology to provide our essential cargo offering to customers across the globe."
Wilson Kwong, HACTL Chief executive commented: "It is an immense pleasure to extend our strong relationship with Virgin Atlantic Cargo, and we are extremely grateful for their longstanding and loyal support. We have developed an excellent working partnership, as their operations have grown and matured over the years, and we look forward to continuing to support their business goals with ground handling services of the highest calibre."