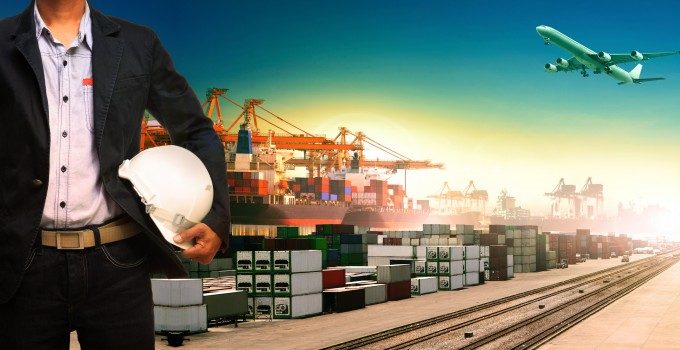 A new airline, Viking International, will take on Norwegian, SAS, Finnair and Thai Airways' cargo arms when it takes off from Oslo by the end of the year with a 747-400F.
The carrier is registering in Finland, according to local media reports,  and has two destinations in its sights – Miami and then Bangkok – a route which will take it head to head with several other cargo carriers.
While its first freighter is expected to arrive in Oslo in a few weeks' time, its next two aircraft will be 747-400 combis, leased from Air China, which currently has four of the aircraft type stored, according to data on Planespotters.
The airline is said to have the backing of US investors, including former chief pilot of Atlas Air John Kunkel. Another former pilot, Ragnvald Brobakken, who currently works for Avinor, Norway's state-owned airport operator, will head the airline.
Viking is believed to have Finnish backing in the form of Mika Helenius, the former president and CEO of Air Finland, a leisure carrier that went bankrupt two years ago and is the subject of a criminal investigation, according to Finnish media.
The Oslo-Miami route is not currently served directly, although Norwegian offers widebody bellyspace between Oslo and Fort Lauderdale, a mere 30-minute drive from Miami.
Viking International told media that it was hoping to start the route in September.
Its next destination, Bangkok, maybe served via Lakselv Airport in the far north of Norway, is apparently an attractive destination for Asians, although less so for cargo. The airport handled 330 tonnes in 2012.
However, market players have been sceptical about the potential demand between Oslo and Bangkok, a route already served by Norwegian and Thai, as well as Finnair Cargo and SAS Cargo, both of which truck freight from Oslo to other Scandinavian destinations before flying to Bangkok.
And some observers have indicated doubt over the aircraft, which, while about 15 years old and thought to be on an attractive lease rate from Air China, could have higher operating costs than those of its rivals.
One air cargo executive familiar with demand in that region said he would be "very surprised" if it worked. "It's complete overkill. Very strange."
Viking is thought to be hoping to cash in on Norway's salmon exports. South-east Asia saw the value of Norwegian salmon rise 40% in 2013, but imports  to Asia in volume terms fell 8%. Volumes to the US rose 19% or 3,000 tonnes, while the US also bought 12% more salmon from Chile, a competitor also hoping to boost sales in Asia.
Some observers have also questioned the ability to fill the aircraft on both routes. In addition to all four main integrators, Qatar Airways and Korean Air Cargo both operate freighters out of Oslo.
Meanwhile from Wednesday, it was announced this morning, Norwegian Cargo is offering London – Los Angeles services.