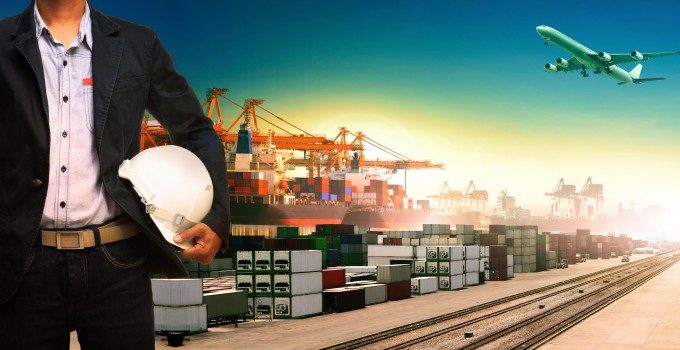 Dutch shipper body EVO has warned of a flaw in the International Maritime Organization's (IMO) forthcoming regulation on container weight with shippers obliged to provide a verified gross measurement of the weight of export containers prior to loading on ships.
EVO policy consultant on maritime affairs and fiscal lawyer Lodewijk Wisse told The Loadstar that part of the legislation, which becomes law on 1 July 2016, allows individual countries to set their own weight tolerance percentages for weighing equipment. This, he believes, will result in a seriously unbalanced playing field.
For example, the UK's maritime regulator, the Maritime and Coast Guard Agency (MCA), has said it will accept weighing equipment that has an accuracy of plus or minus 5% of the actual gross mass of a container.
The Dutch ministry of transport is advocating a similar tolerance level and EVO is advocating that all countries adopt the same fixed difference in stipulated allowance percentage.
Me Wisse said: "We have run a test to find out what the real tare weight of a container is, while establishing a particular tolerance percentage. The test was done on a fully certified and calibrated weighbridge. Its outcome was an allowance of 5%."
He added that the transport ministry will issue a concept regulation to the effect in the weeks to come.
The only other country which has so far set its tolerance level is Denmark, which only went as far as 0.5%. Dutch maritime industry sources suggested that leading Danish shipping line Maersk may have lobbied for this low percentage.
EVO has also repeatedly argued that placing the entire responsibility for providing the verified gross mass through weighing will pose a huge administrative burden – while a shipper can establish the weight of his product, it has more difficulty with packaging used wrap goods or pallets on which cargo is carried.
"Customs already inspect containers and their contents. To the shipper's mind, safety is not only about weight, but also about stowage and lashing of cargo," Mr Wisse added. "This should not be laid solely upon shippers."
Jasper Nagtegaal, infrastructure policy consultant to Rotterdam-based port entrepreneurs' organisation Deltalinqs, agreed.
"Transportation sectors will also be confronted with these regulations. That is why Deltalinqs, [Dutch forwarders organisation] Fenex, Transport & Logistics Netherlands, EVO and others strongly advise dividing the administrative burden of compulsory weighing across all modalities. Terminal operators specifically focus on the spot weighing bridges should be positioned. All for the sake of a smooth operation at terminals," he said.
The Royal Association of Dutch Shipowners (KVNR) has supported both container weighing and certified weight calculation methods, as well as prohibiting containers without verification from being loaded onto a vessel.
KVNR managing director Martin Dorsman said: "Incorrect container weight can cause serious problems during stacking layers of containers at the terminal and when lashing them onboard ship. A heavy weight stacked upon a light weight can cause the lower positioned container to collapse.
"There is also the risk onboard, in case a heavy container is stacked too high in a layer. In such a case the vessel's movements during the voyage can cause containers to go overboard."
However, EVO's Mr Wisse added: "IMO's impending regulation opens opportunities within the market. Adding tare weight to the container content has not been done before and the maritime industry would welcome suitable solutions to elevate administrative burden."
One solution under currently development in the Netherlands is containerweight.com, which has run a test using an axle load weighing system. The ContainerWeight app can be used at the weighbridge and the results are filed to any port community system.
Containerweight.com is also developing a worldwide database of container tare weights to help shippers.