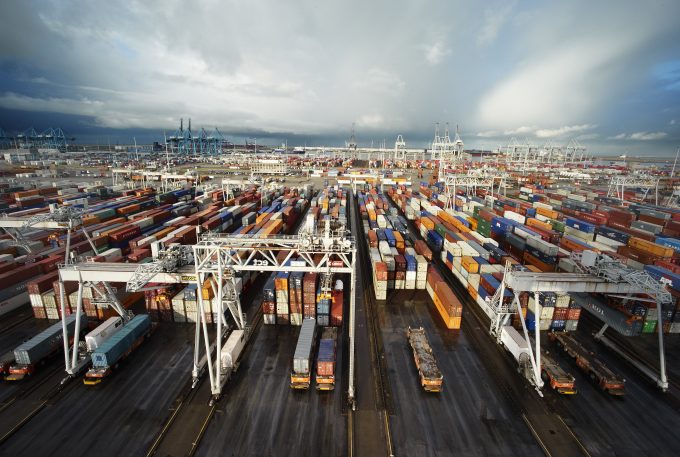 Shipper organisations have called for terminals to begin releasing Hanjin containers detained by terminal operators requesting "high lump sum" release fees, following a court decision in Rotterdam.
The European Shippers Council claims it "hamper trade flows between businesses and their global commercial partners".
It said: "For example, businesses' logistical planning will be complicated by unexpected delays, which will cause longer lead times."
Shortly after Hanjin went into receivership last week, Rotterdam terminal operator ECT said full imported Hanjin containers would only be released after consignees had paid €1,000 per dry container and €1,500 per special unit, such as flat-racks and reefers.
In response, Dutch shipper organisations EVO, TLN, Fenex and Fenedex challenged the charges in a Rotterdam court, which ruled that ECT could charge a maximum €25 for administration costs, as well as the actual handling charge for moving the container to the terminal gate.
"The court has ruled the remuneration of €1,000 for an ordinary container and €1,500 for special containers is unlawful. The court also ruled that ECT may not apply for bail," a statement from Fenex policy advisor Robin van Leijen said.
He added: "The situation regarding Hanjin is extremely tedious and produces only losers. EVO, Fenedex, TLN and FENEX are nevertheless of the opinion that this ruling is a step in the right direction. We are happy to continue the constructive dialogue with all parties in the chain in question."
A meeting is set to take place between ECT and shipper representatives this afternoon.
Meanwhile, German terminal operator Eurogate announced it would only release Hanjin containers "against a cost assumption declaration and payment of all costs with regard to the respective container".
In addition, with creditors scrambling to hold any Hanjin assets they can lay their hands on, Eurogate said it would only release containers with a deposit against them, amounting to €2,000 per 20ft, €4,000 per 40ft and €8,000 per special container, to ensure they are redelivered to the terminal operator.
It said: "A release is in principle possible following a release from Hanjin. This is currently only possible against cash payment. This incurs costs such as security charge, handling charges, load and discharge charges plus additional storage charges, if any.
"Additional charges are incurred for specials such as reefers, OOG and dangerous goods. The containers have a blocking notice until full payment is received."
In Hanjin's native South Korea, the fallout from the line's failure continues. The Financial Services Commission said there were 457 local subcontractors that had receivables from Hanjin amounting to Won64bn (US$58m), and that it would use a Won800bn restructuring fund to provide "special guarantees for subcontractors and small-to-mid sized shippers suffering from cargo delay. Up to 90% guarantee will be provided for debts of such companies and guarantee fee will be reduced by 0.2%".
Also today, it appeared some form of lifeline has been thrown to the stricken carrier.
Parent Hanjin Group has committed to deposit Won100bn into the company in an effort to "minimise the damage to exporters and importers" at ports of discharge. Some Won40bn of that is understood to be coming from the personal funds of chairman Cho Yang Ho.