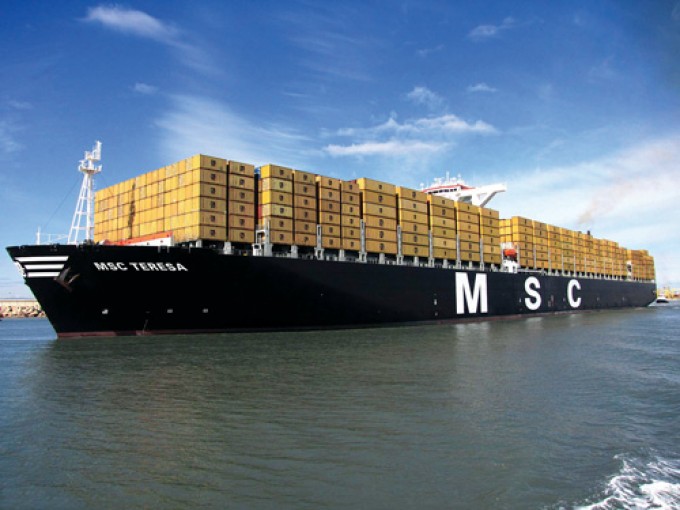 Mediterranean Shipping Co (MSC) has signed a partnership agreement with container shipping booking platform INTTRA to help shippers making bookings complying with new container weight regulations.
MSC will use INTTRA's eVGM (electronic verified gross mass) software for receiving VGM submissions from shippers.
Under the new regulations, beginning 1 July, shippers must deliver a VGM document to their carrier that confirms the weight of the container and its contents, either by having the container weighed or by having the contents weighed and added to the box's tare weight. A box with no VGM will not be loaded on the vessel.
As what is officially an amendment to the International Maritime Organization's Safety of Life at Sea looms closer, carriers have begun to issue guidelines to shippers and forwarders on how to submit the VGM documentation.
For example, OOCL last week set up a VGM guidelines page on its website, but in terms of how customers would actually submit the information, the Hong Kong-based carrier said: "OOCL highly encourages shippers to provide the information through electronic means, and we will publish details and guidelines on this communication method at a later date."
By signing up with INTTRA, MSC appears to have effectively outsourced various issues, such as a where in an EDFI booking form the VGM field should be placed.
MSC chief technology officer Fabio Catassi said: "INTTRA's eVGM tool will help us to make it as easy as possible for our clients to submit VGMs digitally.  We believe this tool will help minimise potential disruption to our customers' shipments and additional costs associated with terminal storage or transportation."
INTTRA's eVGM software comes in two versions, for carriers and shippers, and can also facilitate transmission of VGMs from carriers to terminals – another step required before a container can be loaded – and provide the necessary audit reporting.
Here's a series of screen shots from INTTRA's eVGM filing system: