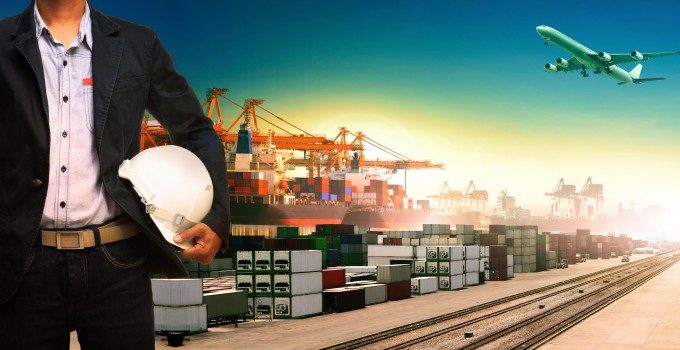 The US Customs and Border Protection agency (CBP) is looking for a mix of data and dialogue to cope with the rising tide of e-commerce in illegal drug shipments and counterfeit goods.
In its battle against the rising tide, it will require new tools, the agency said as it officially unveiled an e-commerce strategy that identifies four broad goals.
It aims to bolster CPB's legal and regulatory authorities to better address emerging threats.
This will be used to develop risk segmentation processes, improve targeting and realign resources, as well as to come up with a scheme to incentivise compliance from all stakeholders.
All affected operations will be enhanced and adapted to respond to supply chain dynamics created by e-commerce, with an emphasis on risk-based enforcement using state-of -the-art techniques and technology.
CBP wants to drive compliance through a combination of enforcement resources and incentives. One element is an e-commerce 'known shipper' programme.
The agency hopes to facilitate international trade standards for e-commerce. This will involve co-operation with other agencies and the global customs community, the exploration of technology to exchange information and the promotion of a better understanding of cross-border trade rights and responsibilities.
CBP commissioner Kevin McAleenan said the dramatic rise in e-commerce parcels entering the US was a top priority this year, alongside taking advantage of new technologies.
According to one source, over 125 million e-commerce packages entered the US last year on express carriers, with another 330m packages brought in by the US Postal Service. This year, CBP anticipates over 400m packages through the postal service and another 150m via express carriers. This translates into more than 1.4m imported every day.
"Mail is skyrocketing," said Tom Overacker, assistant director, cargo targeting, at the IATA World Cargo Symposium in Dallas this month.
"There is a revolution going on. It frightens me, as an old customs guy. I knew how cargo was coming into the US. We don't have that visibility any more," he added.
The CBP cannot shoulder this alone, he said, it needs smart strategies.
The agency is tasked with catching illegal drugs (parcel shipments are a popular method of delivery) as well as counterfeit goods and hazardous materials among a tidal wave of parcels, with an underfunded set of resources.
CBP has not received additional resources to handle the higher volume of e-commerce traffic. One of the first acts of the current administration was an executive order to recruit 15,000 border agents for CBP, but the agency did not have enough officers to train them, nor plans on how to deploy them.
Rather than boost manpower, CBP is looking to harness technology for data-based risk assessment of parcel traffic.
The second key element in its strategy is enhanced collaboration with industry and other government agencies. According to Mr McAleenan, the agreement with Chinese authorities to send advance shipment data for parcels has been "a critical step forward".
He is looking to add functionality to the Automated Commercial Environment to help identify e-commerce trends. ACE has been in development for over 12 years but is still exhibiting problems.
CBP is also looking for technology that could identify problems without having to open packages or impede the flow of legitimate shipments, Mr McAleenan said.
There is concern that the tools at CBP's disposal are inadequate to deal with the explosive growth in volume. Albert Saphir, principal of logistics consulting firm ABS Consulting, described the agency's task as impossible.
He thinks CBP should levy a processing fee, which would be used to finance technology, inspection equipment and staffing needs. Given that the de minimis for personal imports into the US has gone up to $800 per day, such a fee would offset part of the lost duties, he noted.
However, for now, introducing a fee is not part of CBP's strategy to cope with the surge of e-commerce parcels. Over time, the temptation may prove irresistible, though.
The authorities in Australia seem to think that a fee is a good idea. According to media reports, Canberra is considering a A$5 tax on overseas parcels entering Australia to cover the costs of security measures.