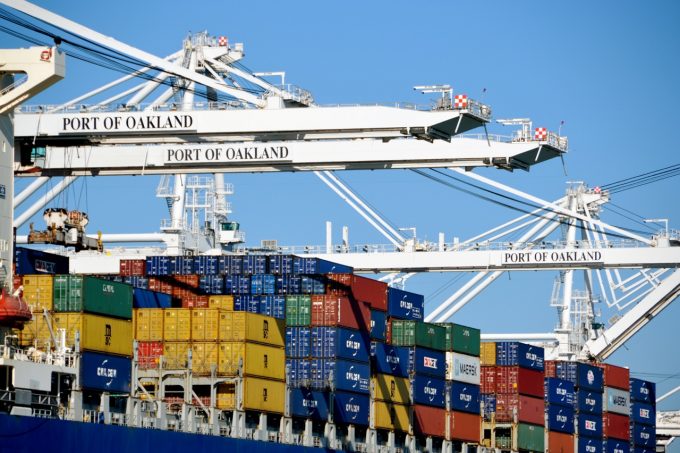 US Congress yesterday passed the Ocean Shipping Reform Act 2021 (OSRA), amid complaints from carriers that the bill had not been properly debated.
According to the Congress.Gov website, the bill "revises provisions related to ocean shipping policies and is designed to support the growth and development of US exports and promote reciprocal trade in the foreign commerce of the United States".
Essentially, OSRA 2021 is meant to support exporters aggrieved that ocean carriers have not been transporting exports, instead returning empty containers to Asia  to maximise income from the high rates on headhaul trades.
The major provisions of the bill:
prohibit ocean common carriers and marine terminal operators from retaliating or discriminating against shippers because such shippers have patronised another carrier, or filed a complaint;
require the Federal Maritime Commission (FMC) to publish and annually update all its findings of false certifications by ocean common carriers or marine terminal operators and all penalties assessed against such carriers or operators;
require ocean common carriers to adhere to minimum service standards that meet the public interest;
direct the FMC to establish rules prohibiting ocean common carriers and marine terminal operators from adopting and applying unjust and unreasonable demurrage and detention fees;
require ocean common carriers to report to the FMC each calendar quarter on total import and export tonnage and the total loaded and empty 20ft- equivalent units per vessel that makes port in the US;
authorise the FMC to initiate investigations of an ocean common carrier's fees or charges and apply enforcement measures, as appropriate.
In response, World Shipping Council CEO John Butler said: "The problem is that the bill is not designed to fix the end-to-end supply chain congestion that the world is experiencing, and it will not and cannot fix that congestion."
But jubilant exporters celebrated, the Agriculture Coalition claiming: "The transport crisis for US agriculture and forest products has become increasingly dire each month… The act's provisions addressing unreasonable ocean carrier practices, which are stymying US export competitiveness, are essential to allow US agriculture to remain competitive in global markets."
Meanwhile the National Retail Federation's SVP of government relations, David French, pointed out that shipping legislation had remained unchanged for 20 years while global supply chains had continued to evolve to meet new consumer demands.
He added: "These improvements could not come at a more critical time, as the amplification from the pandemic has been severe. We thank representatives Garamendi and Johnson for their leadership and the house for its swift vote to approve this measure. We encourage the Senate to follow suit."
However, carrier representatives claim the bill will do nothing to alleviate the major logjams being experienced in the US, with ships queueing in San Pedro Bay for berths at Los Angeles and Long Beach ports, and a lack of chassis, rail and warehousing infrastructure.
Mr Butler claimed the ocean carriers had responded positively to a call for collaboration to end the congestion in US supply chains and added: "Ocean carriers are also working where possible to operate dedicated empty container evacuation ships — so-called 'sweeper ships'— which have picked up some 20,000 empty containers, freeing up both terminal space and chassis, which provides more chassis availability for truckers to retrieve laden containers from the marine terminals and to deliver US export containers to the ports for loading on outbound ships."
He said ocean carriers had "deployed every available ship" to help with the surge in consumer demand and pointed to the increased berth waiting times for ships, saying the major bottlenecks were inland rather than caused by shipping lines.
"The World Shipping Council will continue to work with Congress to seek real solutions that further strengthen the ocean transport system that has supported the US economy throughout the pandemic", added Mr Butler.
OSRA 2021 will now pass to the Senate for approval.