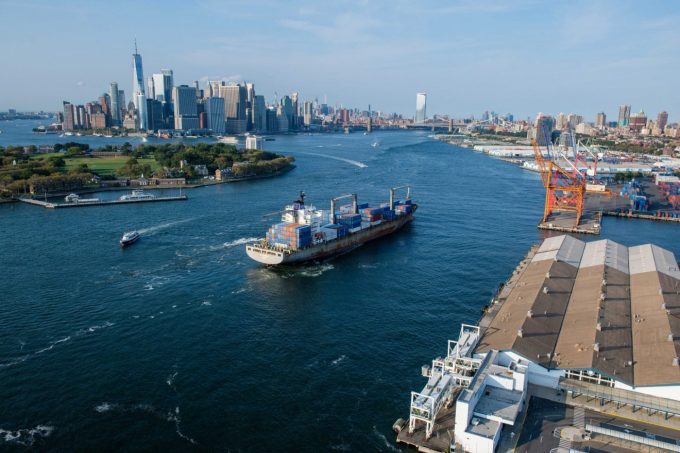 MSC's transfer last month of its standalone transpacific Santana service from the US west coast to the east could see other carriers follow suite, accelerating the coastal shift.
The supply chain uncertainty caused by severe berthing delays at US west coast hubs, along with intermodal delays and soaring transport costs, is prompting shippers to rethink routing.
Moreover, shippers are taking into account the benefit of reductions in their carbon footprint from using all-water liner services.
MSC said today that "following the successful shifting" of the Santana loop, it would add the port of Houston to its US east coast rotation of Charleston and New York.
The carrier said it was reacting to "the continued strong demand on this trade", suggesting it may be considering further transfers or service upgrades.
According to Alphaliner data, the new Santana loop now features a call at Haiphong, North Vietnam, as well as the Chinese ports of Shanghai and Ningbo, and will deploy 10 ships of 4,300-6,500 teu, turning in ten weeks.
The former Santana service was scheduled to turn in five weeks, calling at Portland and Tacoma on the US west coast.
The number of container vessels waiting at anchor in the San Pedro Bay area for an available berth and labour – along with vessels instructed to drift or slow-steam up to 150 miles away – constantly exceeds 80, with some ships obliged to wait up to two months to get worked.
These severe delays at the west coast ports have resulted in a number of blank sailings by transpacific carriers, as well as the postponement of the launch of so-called express services.
The latest data compiled by New York-based consultancy Blue Alpha Capital provides further evidence of coastal shift of container import volumes in the US. Import volumes at the top ten US container hubs for October saw east coast ports move ahead of their west coast rivals, with a total of 1,078,817 teu discharged from visiting ships, against 1,057,045 teu landed from vessels on the west coast.
For east and Gulf coast terminals, this represents healthy year-on-year growth of 7.9%, while west coast ports suffered a decline of 4.8% in import throughput.
"October was the fifth straight month in a dichotomy in performance between the west and east coast port ranges, with the latter performing markedly better," said the author of the report, industry veteran John D McCown.
Meanwhile, Hapag-Lloyd announced that its Atlantic Loop 3 service, between North Europe and the US east coast, had reinstated a call at Savannah after temporarily removing the port due to earlier congestion.