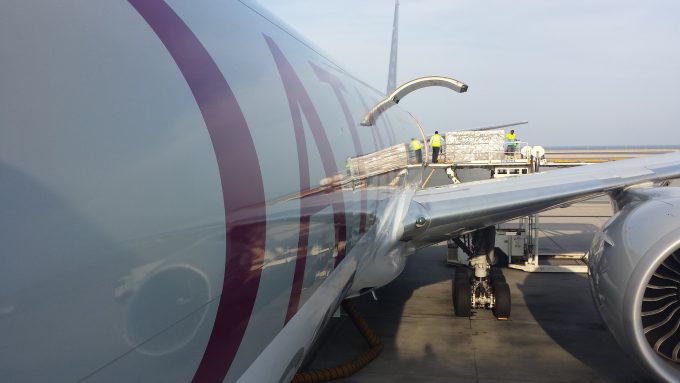 This week has seen much confusion over the details of the agreement between the US and the UAE carriers.
After an initial White House briefing suggested there was a "routes freeze", it now states that there is "an understanding" that Emirates and Etihad have no current plans to add fifth freedom rights – although they are entitled to do so under the Open Skies agreement.
The twists and turns of the story have been well reported by ATW, which also notes that the UAE conversation is similar to that with Qatar in January: the Open Skies agreement remains intact, but with an assurance of no planned fifth freedom rights.
Freighter flights are not covered by this 'understanding' between the US and the Gulf States, and appear to be at liberty to offer fifth freedom routes.
However, it looks as if Qatar has found a way around the belly capacity understanding. In September, it bought 49% of Meridiana and, with 51% shareholder Alisarda, changed the airline's name to Air Italy.
Qatar will be leasing aircraft to the Milan-Malpensa based carrier and began a codeshare agreement with it last month.
Air Italy has applied to the US DoT for the transport rights granted to Meridiana, under its new name. These include "foreign scheduled and charter cargo air transportation between any point or points in the United States and any other point or points".
Qatar Airways already operates a twice weekly 777 freighter service on the Milan-Chicago-Milan route.
Meanwhile Cargo Facts reports yesterday that Qatar Airways is to let its leases on three A330-200Fs expire in early 2019, leaving it with five.
Chief cargo officer Guillaume Halleux said: "I cannot hide the fact that we are considering removing them," but added: "We have plenty of other options to redeploy aircraft outside of Doha."
Could any Qatar freighters find their way into Air Italy's fleet, one wonders? And could Qatar Airways, with access to a European AOC, be able to bypass the 'understanding' with the US? We shall see.