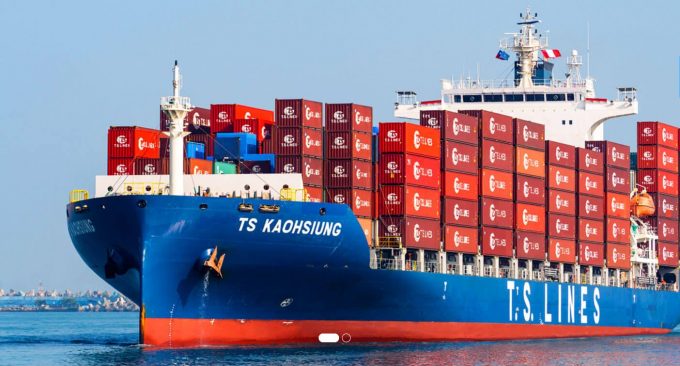 Taiwanese intra-Asia carrier TS Lines yesterday commissioned six 1,100 teu ships from China's Fujian Mawei Shipbuilding as it continues to increase its fleet.
Fujian Mawei, majority-owned by the Fujian provincial government, said the ships would be built according to a design from the Shanghai Ship Research and Design Institute and delivered from March 2023.
Although the newbuilding price was not disclosed, similar ships are now valued around $37m each.
TS Lines chairman Chen Te-sheng says the company is expanding its owned fleet through newbuildings and second-hand purchases in order "to counter rising charter costs amid a red-hot container shipping market".
The company, which is planning a listing on the Hong Kong Stock Exchange, has five 1,900 teu vessels and a 2,700 teu ship on order at CSSC Huangpu Wenchong Shipbuilding in China.
Including eight vessels, ranging from 1,730 teu to 5,551 teu and acquired over the past year, as well as recently delivered newbuildings, TS Lines now owns 23 ships,  57% of its operating fleet.
TS Lines has also been linked to the purchase of two 2007-built 2,741 teu ships, Cape Mahon and Cape Mayor, which Cyprus-based Schoeller Holdings sold for around $38m each this month. The Loadstar was unable to obtain confirmation it had bought these ships.
In July, TS Lines commissioned four 7,000 teu ships from Shanghai Waigaoqiao Shipbuilding. Upon delivery in 2024, these vessels will be assigned to Persian Gulf- and India-bound routes.
If TS is buying the Schoeller ships, by 2024, the company will have around 40 owned ships. Its 2021 net profit is estimated to triple 2020's, to $607m, beating past expectations of $357m.