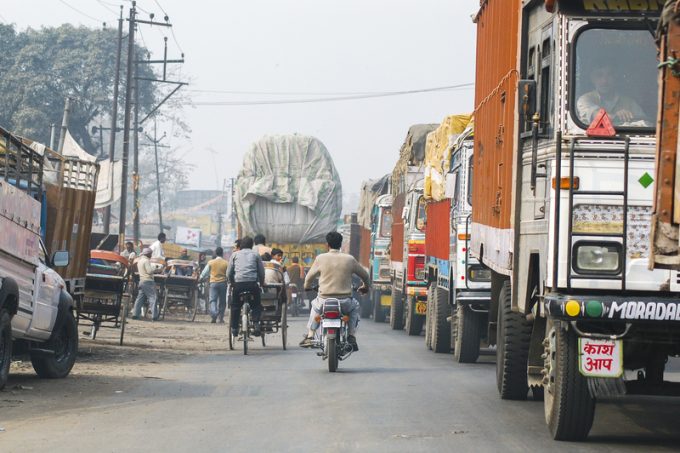 Long truck queues have become more frequent at Jawaharlal Nehru Port Trust (Nhava Sheva), India's top container gateway, as it battles to restore digital systems blanked by a cyber-attack on Sunday.
According to local port sources, the chief reason for growing truck congestion is a sudden spike in loads heading to DP World Nhava Sheva, with ripple effects inevitably flowing into the entire supply chain system. 
The Dubai-based terminal operator has two facilities in JNPT.
"There is heavy traffic congestion towards DP World," said the Nhava Sheva Container Operators' Welfare Association, representing local trailer operators, in its advisory today. "There are chances of shutouts for containers."
Amid the landside delays, there is still no indication when port-run JNPCT could retrieve its online network and the port authority said, in its first communique since the suspected ransomware attack: "Government agencies are working to resolve it."  
However, it added that all other terminals continued to operate normally and that it remained fully mobilised to keep service levels unaffected.
"To ensure business continuity, a standard operating procedure has been chalked out for an interim period for handling exim [export-import] containers at JNPCT through alternate arrangements," it said.
At the same time, the system outage had left port users with little choice but to revert to paper-based, cumbersome cargo processing. According to Sunil Vaswani, executive director of the Container Shipping Lines Association, export cargo gate-ins began manually yesterday.
"The gates being slow has led to major traffic issues at the port gates, disturbing traffic at the gates of the other terminals as well," said Mr Vaswani. "Rail operations are being avoided by rail operators at JNPCT, although being continued at other terminals." 
Some carriers had already voiced concerns over cargo slowdowns at JNPT in the wake of truck snarls.
"There is massive congestion at Nhava Sheva Port," Maersk Line warned in a notice to customers on February 18.  "Please plan your shipments in advance to avoid any delays/rollovers."
Notably, those disruptions came as Indian exporters were making all-out efforts to ramp-up shipments ahead of the fiscal year closing on 31 March, helping them to grab export-centric government benefits.  But they already had their work cut out due to vessel-loading capacity shortages and sailing reliability concerns.