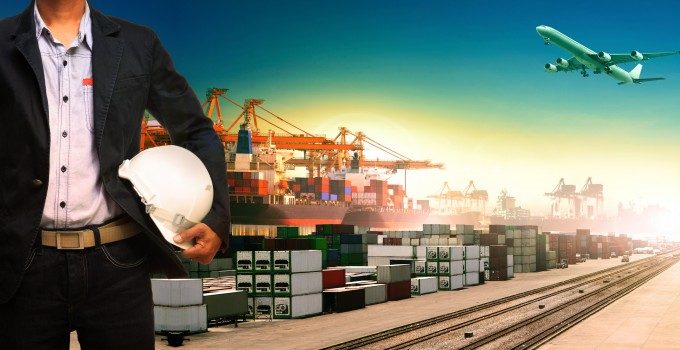 Tripoli Airport is closed today, following armed clashes yesterday on the outskirts of Libya's capital that left six people dead, 25 wounded and aircraft badly damaged.
Western Libyan airspace has also been closed until Wednesday, because of restrictions to air traffic control caused by staff being unable to operate radar, the Director General of the Libyan Civil Aviation Authority (LYCAA), Captain Nasereddin Shaebelain, told The Loadstar.
The restriction, he said, stretched between Tunisia, Malta and Chad.
"The east is okay, and we are trying our best to ensure operations in the east of the country can continue to operate," he said.
If inspectors find no major issues with security or the airport itself, Capt Shaebelain said, Tripoli Airport would reopen – he added that he hoped this would be within the next few days.
He said he understood that at least two aircraft had been hit, possibly by shrapnel, and a team of inspectors had been sent to the airport to assess any damage to aircraft and to the airport itself.
Airline sources have said that up to seven aircraft were damaged in the fighting, including a new A330 belonging to state-owned Afriqiyah Airways, which Libyan media are reporting will have to be written off. A number of aircraft owned by Libyan Airlines and private Libyan company Buraq Air were also reported to have sustained some damage.
Turkish Airlines, one of the market leaders in airfreight services to Libya, has suspended passenger and cargo flights to Tripoli, in accordance with the NOTAM from the LYCAA. Emirates confirmed to The Loadstar that it operates one freighter flight and three passenger flights a week to Tripoli.
All flights to Tripoli by Tunisian operators have also been suspended until further notice, according to the Tunisian Ministry of Transport. Several Libyan airlines, including Afriqiyah Airways, have rerouted some Tripoli flights via Misrata Airport.
The fighting broke out on Sunday morning between armed groups, two of which have controlled Tripoli Airport and the surrounding area since the 2011 revolution. The Interior Ministry called for an immediate ceasefire and instructed government forces to secure the capital –  although it was not clear this morning who was in control of either the airport or the road leading to Tripoli.
The closure of Tripoli Airport has dealt a further blow to the country's aviation sector. Benghazi's Benina Airport has been closed since mid-May after the launch of an armed campaign targeting Islamist-affiliated militias. At present, flights in the east are operating out of Labraq Airport, some 200 kilometres from Benghazi.
Political tension and conflict has harmed several areas of the aviation sector in recent months. On Friday, The Loadstar reported that Iraq's civil aviation authority had banned freighter flights to Erbil and Sulaimani, in Kurdistan. The ban affects Emirates, Etihad, Qatar and Turkish Airlines, along with charter operators, while according to CH Aviation, Iraqi Airways has also announced the suspension of cargo flights to the region, as well as to Mosul. Turkish is also said to have cancelled its Mosul operations. A spokesman for Emirates said the airline had no information on when flights to Kurdistan can resume.
That followed an attack at Karachi Airport last month, which resulted in the deaths of eight people at Dnata's Cargo Centre. According to an independent committee tasked by the Pakistan government to investigate, the cargo warehouse contained huge quantities of lithium metal batteries for mobile phones, as well as other dangerous goods, which caused a fire to intensify and spread.
Flights were suspended at the airport, but have now restarted. Meanwhile, Saudia, Emirates and Qatar Airways have all resumed operations to Peshawar, which had been suspended after gunfire hit a PIA aircraft, killing one person and injuring two others.