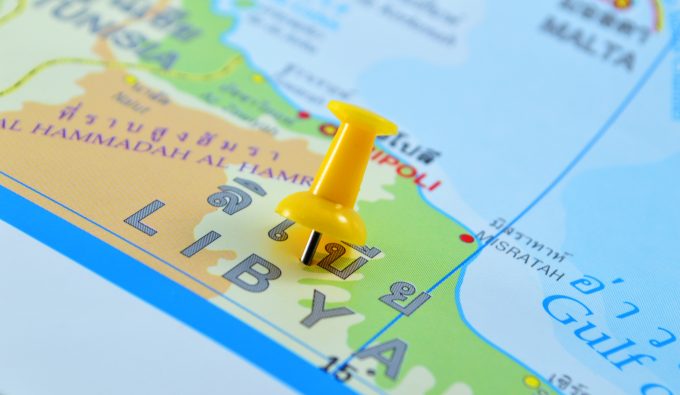 There are growing concerns over the risk to international shipping in the southern Mediterranean, following recent confrontations between Libyan maritime authorities and foreign vessels.
Last month, the Libyan Navy fired on a vessel operated by medical charity Médecins Sans Frontières (MSF), the Bourbon Argos, marking the first time Libyan authorities have fired directly on a rescue vessel since the conflict there began in 2011.
Naval personnel eventually boarded the vessel, which was in international waters, 24 nautical miles off the Libyan coast.
A similar episode took place on 11 September when Libyan coastguards fired warning shots at a rescue vessel belonging to German charity group Sea-Eye, although this did not cause injuries or significant damage.
The coastguard subsequently detained two crew members on suspicion of illicit fuel smuggling before releasing them 24 hours later.
Since civil war broke out in Libya in 2011, shippers have faced a number of operational and security challenges. Military forces conducted at least three air strikes against commercial vessels in 2015, and recent confrontations between maritime security forces and foreign vessels indicate that the threat of attack continues.
In July, the eastern House of Representatives authority (HoR), which opposes the UN-backed Government of National Accord (GNA), threatened to attack any unauthorised oil tanker entering Libyan waters with air strikes. Although no such attack has been launched, the precedent for aerial bombardments targeting unrecognised commercial vessels suggests that there remains cause for concern.
The situation is exacerbated by the poor discipline of the Libyan naval forces and a lack of enforcement of internationally accepted standards of engagement even when operating in international waters.
During the MSF incident, the charity reported that armed men on a speedboat fired at least 13 bullets at their vessel, some hitting the ship's bridge. However, this account is disputed by the Libyan Navy, which countered that just five warning shots were fired and the ship was not boarded.
Such incidents are difficult to mitigate, given the isolation of vessels at sea and the difficulty in enforcing protocols.
The incident highlights how even vessels experienced in operating in the region and utilising AIS, which displays the ship's details to any naval forces, can encounter potentially life-threatening confrontations with Libyan security forces.
The Bourbon Argos has been operating off Libya since May 2015 and was clearly marked, indicating that authorities should have been familiar with the vessel. The Sea-Eye incident differs in that the vessel accidentally strayed into Libyan waters, although it is highly likely that the vessel's AIS was turned on, given that the charity's website was providing live tracking of its route.
The presence of two competing administrations in Libya, the GNA and the HoR, also makes it difficult for shippers to know who to obtain authorisation from, increasing the risk of vessel seizures, searches and attacks by local security forces.
Maritime security forces affiliated with both the HoR and GNA have continued to detain and search foreign commercial and charity vessels in recent months, with at least two reports of foreign-owned merchant vessels being detained in July, although it is possible other incidents went unreported.
On 30 July, a Canadian cargo ship was detained in Tobruk and searched by the coastguard affiliated with the HoR, weeks after a Comoros-flagged vessel was briefly detained off Ras Hilial. In both instances, the vessels were suspected of smuggling weapons or oil, although they were later accused of not obtaining the correct permit to enter Libyan waters.
Moreover, neither the GNA nor the HoR are coherent forces and have wide-ranging allegiances to numerous others forces and militia. As these factions look to prevent rivals from accessing international trade and remain suspicious of any vessels within or near Libyan territorial waters, there will be the potential for further attacks, seizures and detention of foreign vessels and their crews.
The threat to vessels near Libya's territorial waters is likely to continue for the foreseeable future as a result of the political divisions onshore, the failure to train and instil professionalism among local maritime forces, and the widespread smuggling operations off the coast of Libya