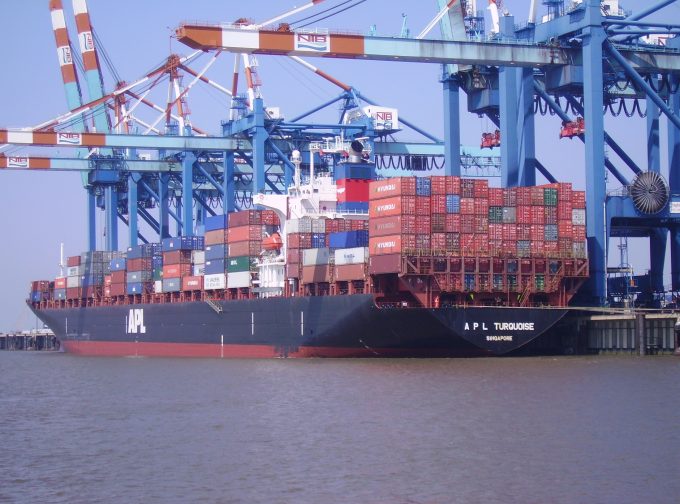 Despite the move last week by the 2M alliance to withdraw one of its transpacific loops, ocean carriers are failing to keep capacity in check, according to latest analysis by Alphaliner.
Faced with falling utilisation levels on vessels sailing from Asia to the US west coast, MSC and Maersk Line announced the immediate suspension of their joint Eagle/TP1 service, removing 9.5% of the 2M's total weekly capacity on the tradelane.
MSC blamed the "challenging operating environment for business in the transpacific trade".
However, according to Alphaliner, the 2M loop withdrawal will only remove 1.5% of the total capacity deployed on the route. In contrast, it said that by September the trade would see an extra 6.9% – at a time of declining cargo growth.
It said the 2M's capacity withdrawal would be negated by APL's decision to launch its Eagle Express (EXX), Ningbo and Shanghai to Los Angeles, service in early August and the upgrade of its EX1 express service, replacing 5,100 teu ships with vessels of 6,500-7,500 teu by next month.
In addition, the transpacific market this year saw the launch of newcomer SM Line's PNS service last month, as well as the up-sizing of ships deployed by the Ocean Alliance from 12,000 teu to 14,000 teu.
Container spot rates on the route have fallen for the past few weeks, with the Asia to US west coast component of the Shanghai Containerized Freight Index (SCFI) shedding a further 5.7% last week, taking the short-term rate down to $1,194 per feu, with anecdotal reports suggesting that some carriers are touting rates below $1,000.
"The transpacific route is facing increasing pressure from surplus capacity and falling freight rates," said Alphaliner.
It added that volume growth had "slowed" and the market outlook had become "increasingly uncertain", not least due to the escalation of a US-China trade war and increased import tariffs coming into effect in early July.
Notwithstanding the weak market environment, Hapag-Lloyd has decided to adopt a bullish strategy on the transpacific, announcing total GRIs of $1,400 per 40ft in recent weeks. The German carrier is asking its Asia to US west coast shippers for an extra $700 per 40ft from 15 July and a further $700 from 1 August, along with its PSS (peak season surcharge) of $110 from 1 July.
However, Alphaliner does not believe that these increases will stick. It said: "Any initial success in securing these proposed hikes will likely be followed by rate discounting, as cargo space on upcoming sailings is reported to be available, even as the market is heading towards its traditional peak season."