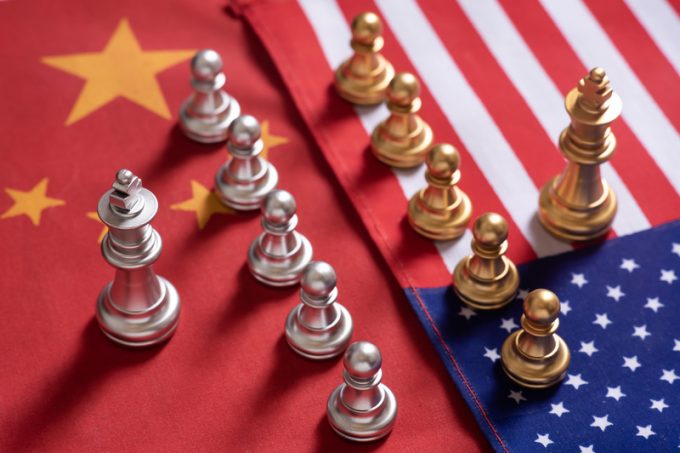 The suspension by the US of the planned 15% tariffs on $160bn of Chinese imports and the halving to 7.5% of the existing duty on $112bn of other goods has come too late to rescue transpacific volumes this year and next, according to Alphaliner.
Moreover, the price paid by American industry caught in the crosshairs of the US-China trade war is substantial, according to a respected US business news commentator.
Alphaliner said that details of the Phase One trade deal struck by the US and Chinese negotiators on 13 December – just two days before the new tariffs covering an extensive range of everyday consumer goods were due to be implemented – were "still sketchy".
In return for the suspension of the new tariffs and the reduction in another tranche of duty, China has cancelled retaliatory tariffs on US imports and is expected to up its purchases of US products and services by some $200m.
However, the consultant noted that the original 25% tariff on some $250bn of Chinese imports remained in place.
According to its analysis of PIERS data of US containerised imports, Alphaliner said that for the 11-month period, US container imports from China had slumped by 8.2% to 9.2m teu, compared with the previous year.
However, US imports from other Asian regions leapt by 15.4% as the tariffs helped trigger a movement in manufacturer hubs away from China.
A big winner was Vietnam, which recorded a massive 33.9% uplift in containers to the US at 1.39m teu.
Also benefiting to a lesser degree was Thailand, up 18.3% to 570,000 teu and Malaysia up 27.3% to 335,000 teu.
Nevertheless, despite the pragmatic and entrepreneurial efforts of Asian manufacturers to overcome the uncertainty of the US – China trade war, total trade from the region to the US is expected to shrink by 2.4% this year to 15.7m teu, based on Alphaliner estimates.
Moreover, the consultant doubts that China can return to its former glory next year.
"The new US-China trade deal will not be sufficient to reverse this shift and China is not expected to regain its former share of transpacific volumes in the near term," said Alphaliner, "while considerable uncertainty remains on prospects for overall growth of transpacific volumes in 2020."
Notwithstanding who is currently winning or losing this trade war, Lori Ann LaRocco, senior editor of guests for CNBC business news, argues that the 'bottom line' is that "the constant bluster has blurred the reality of what a deal would even accomplish, if anything at all".
In an opinion piece Ms LaRocco warned of the significant indirect cost to the US consumer from the tariffs.
She said: "Retail and technology have announced losses in the billions. According to the National Retail Federation, consumers and businesses have paid an additional $38bn from the start of the trade war in February 2018 through September 2019."