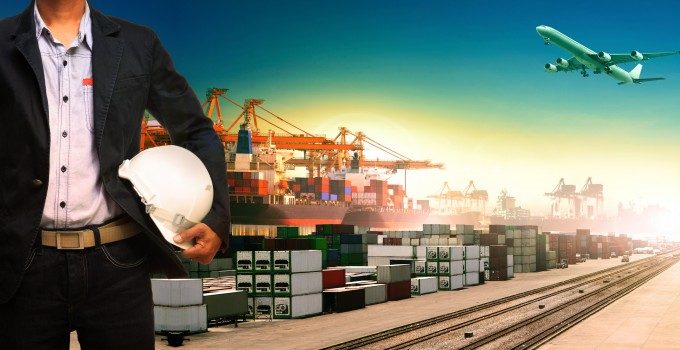 With the advent of ever-larger ships, one major shipper fears that these mega-vessels could be forced to stay in ports for as long as five days.
Delivering the keynote address at the TOC Container Supply Chain event in London this morning, Neville Scowen, international transport manager for International Paper, told delegates that shipping lines were failing to meet service levels on a number of requirements, the most galling of which, he said, was worsening schedule reliability and the poor customer service that accompanied it.
"Shipping lines have to make sure they can stick to the schedules they are publishing, because lead times are getting both longer and more unreliable. And they need to educate their customer service teams better to communicate with shippers," he said.
International Paper is a truly global operation, he told delegates, with 70,000 employees in 540 locations across the world.
"Shipping lines have said that slow-steaming will help them maintain schedules better, but slow-steaming is the art of saving money. For a shipper, this one initiative has resulted in extending lead times and increasing inventory levels as transit times have widened and cut-off times have increased.
"If they performed as I expect, I could reduce my carbon footprint by delivering containers directly to customers, but because I cannot rely on ships to arrive on time, I have to store more stock in warehouses to make sure I can continue to supply customers.
"We hear all sorts of excuses for the delays – port congestion, labour issues, equipment problems – but, with the exception of bad weather, the fact is that the lines are causing the bottlenecks. Look at the recent problems in Santos and Felixstowe: the ships were all arriving at the same time, despite the fact that ports and terminals have invested in the state-of-the-art handling technology.
"And with the ship sizes getting larger, loading times will inevitably increase. The reality is that some ships will be in port for up to five days," he said.
He added that while shipping services themselves were deteriorating, the provision of loading equipment had also become worse in recent years.
"What we expect a line to do is turn up on time and with the right container. In 2009 the average lifetime of a container was 20 years, but now boxes are living longer and are less well maintained and, as a result, there is more and more empty container rejection by shippers because the equipment supplied at the point of loading is not adequate for its purpose."
Particular ire was reserved for the way in which customers were dealt with by lines.
"Whatever the reason for the delays, it is the lack of communication which is so frustrating. It's no use being sent an email 48 hours after the event to tell me the cargo has been rolled over.
"Cynics could say that shipping lines have become like high street banks – all takers and no makers – because other than slow-steaming and greener engines, has there been any innovation? No."
Vehicle booking systems were, Mr Scowen said, a "good, customer-focused" innovation, but appeared to have been hijacked as another revenue stream. "Customers are now being charged for guaranteed bookings."
He added that the system reminded him of the low-cost European airline business in terms of its relations with customers, with one essential difference: "However badly they treat customers, 90% of their flights arrive on time."