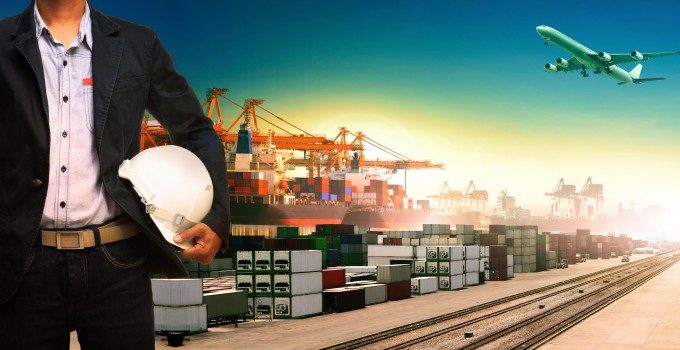 For the answers, click on 'read more' at the bottom. Sorry, there is no prize – except the joy of being right.
GENERAL KNOWLEDGE
1.) What is the average financial loss for shippers from theft this year, according to Tapa?
a.) €100,000 b.) €300,000 c.) €500,000
2.) What is the real financial impact of theft: a.) twice the value b.) 3 to 5 times the value c.) 5 to 7 times the value
3.) When a container ship was holed following a collision with the San Francisco Oakland Bay bridge, who did the owner sue?
a.) The pilot b.) The pilot's pharmacist c.) The port authority
4.) Of who or what did one forwarder say: "_____ are lunatics. How on earth do you let a market slide from $3,500 to under $2,000 in a matter of months?"
5.) Which was the first major shipper to be signed up to London Gateway?
6.) Which forwarder has been chasing air freight market share this year, and saw air freight tonnage in the first half grow 135%?
7.) Which sector has been much berated across the board by the logistics industry this year? Fill in the blanks.
"_________ departments are great at paperclips and not so great at evaluating service."
"Shippers' ____________________ departments are trying to commoditise our service, while we are trying to turn that commodity into a relationship. We want to personalise the relationship with key customers, but many of them want to behave as ___________ officers."
8.) Which Middle Eastern port is attempting to set up a sea-air link?
a.) Bandar Abbas b.) Damman c.) Salalah
9.) Who bought Peugeot's logistics subsidiary, Gefco, for €800m, this year?
10.) How many acquisition targets has XPO Logistics CEO Bradley Jacobs said he has identified?
a.) 200 b.) 250 c.) 300
11.) A new sector of the freight industry came into being this year, as shippers began tendering for annual emergency shipment services as part of their planned – rather than ad hoc – logistics spend. What term has been coined to describe it?
12.) Which industry was Barclay's Jon Windham at TPMAsia in October referring to when he said: "No industry has ever created more value, but captured less of it"?
AIR
1.) Which Chinese group said in February it would take over and restructure Jade International?
2.) Who acquired how much of AirCargoGermany?
3.) Who is the new chairman of IATA's Cargo Committee?
a.) Des Vertannes b.) Steve Gunning c.) Neel Shah
4.) In the perishables sector, since 2000, the equivalent of how many 747 freighter flights have moved to ocean freight?
a.) 4,000 b.) 5,000 c.) 6,000
5.) Which airline group will take over TNT's subsidiary airlines if its merger with UPS is approved?
6.) How many of Lufthansa's freighter flights failed to get permission to overfly Russia, giving each an extra 50 minutes flying time?
a.) 8 b.) 10 c.) 11
7.) How much of the world's cargo travels by air – in terms of value?
a.) 20% b.) 29% c.) 35%
8.) How much of the world's cargo travels by air – in terms of volume?
a.) 0.5% b.) 1% c.) 1.5%
9.) How much of the average passenger airline's total revenues does cargo account for?
a.) 3% b.) 8% c.) 12%
10.) Name three countries which haven't ratified MC99  – which means they can't allow electronic documentation for air freight
11.) Which two cargo-carrying airlines are currently in Chapter 11 bankruptcy proceedings?
12.) Name two Chinese-based cargo carriers that left the market this year
13.) Which three major airports were called a 'disgrace' by air cargo executives?
14.) Which cargo airport had to look for a new CEO after becoming embroiled in a scandal about corruption?
15.) Which airport, said to be losing $7m per month, raised charges by 345% (having initially asked for a raise of 774%)?
16.) How much of the pharmaceutical trade, in terms of the value of the goods, switched to ocean freight from air between 2009 and 2011? a.) $1.6bn b.) $1.9bn c.)$2.1bn
17.) Which global airline supplier has suffered an attempted corporate raid by one of its customers?
18.) Name two airlines that have been linked with Cargolux as it searches for an investor to replace Qatar Airways.
SEA
1.) According to new research, what will be the maximum sized container vessels able to transit the expanded Panama Canal?
a.) 12,000 teu b.) 13,200 teu c.)16,000 teu
2.) What is the name of the world's largest container ship, launched this year?
3.) How many rate hikes and new fees did MSC introduce in March?
a.) 0 b.) 2 c.) 4
4.) What was the reefer rate hike that Maersk announced in September?
a.) $500 per teu b.)$750 per teu c.) $1,000 per teu
5.) Who said in June: "We simply cannot sustain this situation in the market where the rate is this high one day and this low the next. Shippers need to understand that we cannot survive in a market of such variations."
a.) MSC b.) Cosco c.) CMA CGM
6.) In which Eurozone city did a new container terminal open in September?
7.) According to new research, how much could shipping lines save on the Asia-Europe trade by reducing berthing times by 30 minutes at five ports?
a.) $3m b.) $10m c.) $15m
8.) How much will APL's new hull design shave off fuel costs?
a.) 20% b.) 30% c.) 40%
9.) Which European city's container terminal, which closed this year, was the only one in the world to have indented berths to allow cranes to operate from both sides?
10.) Which terminal operator has won a new concession in India's largest gateway?
a.) APM Terminals b.) Hutchison c.) DP World
11.) In February, three terminal operators asked authorities if they could implement rate rises of 9%, 15% and 30%, but were instead ordered to cut rates by 44%, 12% and 28%. In which country?
12.) What is the difference between extra slow steaming and super slow steaming?
13.) What was the average speed of the 19th century sail-powered tea clippers?
a.) 12 knots b.) 16 knots c.) 20 knots
14.) What is the difference in the amount of fuel needed per day to motor at 25 knots and 12 knots?
a.) 120 tons b.) 150 tons c.) 200 tons
15.) How much did super slow steaming add to the transit time of Maersk's Europe-Asia strings?
a.) 5 days b.) 7 days c.) 9 days
16.) Which shipping line has been in court after it went bankrupt when its contract customers failed to honour their MQCs?
17.) What percentage of containers on the wrecked MSC Napoli were found to be heavier than declared?
a.) 10% b.) 15% c.) 20%
SUPPLY CHAIN
1.) How many consumers use a Unilever product each day?
a.) 1bn b.) 1.5bn c.) 2bn
2.) How much did Walmart calculate that it lost in revenues in 2011 due to out of stock items?
a.) $2bn b.) 3bn c.)$5bn
3.) Which shipper, when explaining the benefits of 3D printing, said: "What's the best supply chain for baked goods? An emailed recipe."
a.) Nike b.) Pfizer c.) Nestle
4.) Which forwarder is encouraging some of its pharmaceutical customers to band together to save on transport costs?
a.) DB Schenker b.) The Finishing Line c.) Panalpina
5.) In which year is it thought that it will be as cheap to manufacture in the US as it is in China?
a) 2015 b.) 2020 c.) 2030
6.) Which shipper said: "Don't just charge us a massive fee because we're only moving a couple of hundred boxes a year; because it will grow due to the size and scale we have. And we have long memories about who supported us."
a.) Asda b.) Marks & Spencer c.) Agent Provocateur
7.) Who said: "If you look at the savings shippers make on freight rates, versus the cost of disruption to the supply chain [because of low rates], it doesn't make any sense."
a.) Hapag-Lloyd b.) Maersk c.) Hamburg Sud
8.) Which country came top in this year's World Banks Logistics Performance?
9.) And which country came bottom, in 155th place?
10.) How many different government agencies work in Nigeria's ports, each of which must wield their stamp before cargo can be cleared?
a.) 5 b.) 9 c.) 14
11.) What is the average container dwell time in:
a.) sub-Saharan ports;
b.) top-performing ports;
c.) main gateways across Asia, north Africa, Middle East and Latin America
12. ) A court case following the bankruptcy of which lingerie retailer ruled that logistics providers could enforce their lien against administrators acting on behalf of bankrupt shippers?
13.) Which retailer's stock was reportedly made in the Bangladeshi garment factory that saw more than 100 workers killed in a fire?
EMISSIONS
1.) Where does the money from the EU's ETS go?
2.) Who said: "To find out if carriers actually do [care about the environment], you need to find out if their sustainability department is part of the operations department, or a subset of the marketing department."
3.) What percentage of global carbon emissions does air transport account for?
a.) 2% b.) 4% c.) 6%
4.) What percentage of global carbon emissions does sea freight account for?
a.) 2.5% b.) 3.5% c.) 4.5%
5.) What environmental initiative, which will set benchmarks for CO2 emissions reporting for overland freight in Europe, launched in April?
STRIKES
1.) In which country did a Customs strike last for more than 50 days this year?
2.) Which major union represents port workers on the east and Gulf coasts of the US?
3.) Which major union represents port workers on the west coast of the US?
4.) What is the financial impact per day of a major port strike, according to the Port of Long Beach?
a.) $1.8bn b.) $2.2bn c.) $2.5bn
5.) How long were terminals at the ports of Long Beach and Los Angeles closed for in November/ December?
a.) 8 days b.) 12 days c.) 14 days
6.) What act can a US president invoke to suspend a port strike?
7.) When was it last used?
ANTITRUST
1.) How much does the US Department of Justice claim to have pocketed in fines so far from the airline industry?
a.) $1bn b.) $1.5bn d.) $1.8bn
2.) What was the total amount the European Commission fined 11 airlines in the 2010 antitrust case?
a.) €799m b.) €850m, c.) €925m
3.) How much did the European Commission fine 14 freight forwarders over the 'Gardening Club' cartel case?
a.) €140m b.) €169m c.) €199m
4.) On what does the European Commission spend antitrust fines?
5.) Which part of the freight industry is currently under investigation by the European Commission?
6.) How long a prison sentence did two US-based air cargo executives receive for their part in price-fixing on emergency flights following Hurricanes Katrina and Rita?
a.) 0 months b.) 6 months c.) 12 months
7.) What prison sentences were handed out to six scheduled airline executives accused of attempting to fix surcharges?
8.) How many hours did 73 law firms spent litigating on behalf of shippers in the air cargo cartel case?
a.) 99,510, b.) 145,510, c.) 199,510
9.) What were the lawyers awarded for this work by a judge?
a.) $82.9m b.) $92.9m c.) $102.9m
10.) Which forwarder lost its application for intervention in the European Court of Justice, which would have allowed it to access EC evidence on antitrust cases and help build a civil case against airlines?
OLYMPICS
1.) What did delivery company DPD spend on planning for the London Olympics?
a.) £1m b.) £1.1m c.) £1.3m
2.) What percentage change did DPD see in volumes during the two-week Olympic period?
a.) +10% b.) 0% c.) -10%
3.) How many miles of roads within London could only be used by VIPs, Olympic officials and international media during the London 2012?
a.) 109 miles b.) 125 miles c.) 153 miles
4.) Of those miles, how many were open to athletes?
a.) 25 miles b.) 30 miles c.) 35 miles
5.) Which logistics company struggled to pick up the Olympic torch from Athens?