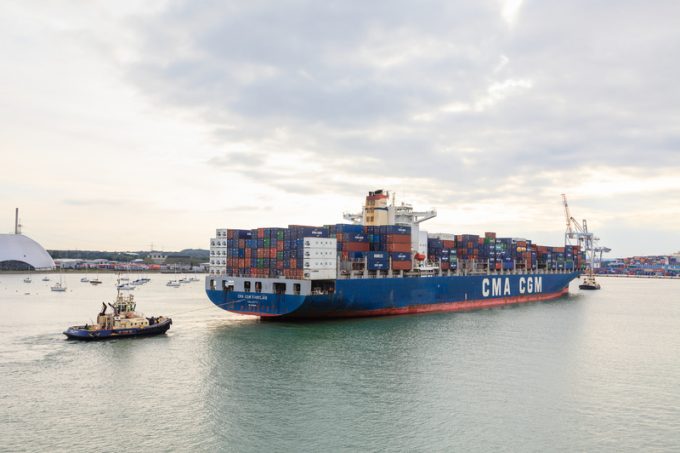 Non-operating owners of containerships are enjoying a much-needed rebound in charter hire rates, but a recent string of liner service cancellations and an uncertain outlook could derail that recovery.
Greek containership owner Danaos Corporation announced last week it had reached agreement with its lenders to refinance debt of around $2.2bn, which was due to be repaid by the end of this year.
The lenders involved include Royal Bank of Scotland, HSH Nordbank and Citibank.
Danaos said its mission strategy was "to charter our containerships under multi-year fixed-rate period charters to a diverse group of liner companies".
Mortgages are attached to many of the shipowner's fleet of 55 container vessels, ranging in size from 2,200 to 13,100 teu, which are chartered-out to ocean carriers, including Maersk, MSC, CMA CGM, Cosco, Evergreen and Hapag-Lloyd.
The debt-for-equity swap, which will see Danaos's total indebtedness reduced by $551m, with maturity on the loan extended until the end of 2023, was described by one investment analyst today as "stunning".
Indeed, the new deal would probably not have been possible a year ago, when charter rates were at rock bottom and asset values of containerships had collapsed.
However, a resurgence in the charter market, particularly for the smaller sizes which have seen very few newbuild order in the past few years, has driven up daily hire rates, by some 160% in the case of panamax ships.
Previously, Danaos had a torrid few years – as well as its charter market woes, it was also badly burned when the bankruptcy of Hanjin Shipping terminated the charter parties of eight vessels, which accounted for $560m of the shipowners' $2.8bn of annual contracted revenue. Moreover, the carrier was around $16m in arrears with its charter hire payments.
Danaos submitted an unsecured claim for $597m to the Seoul bankruptcy court, but according to reports, creditors are unlikely to receive more than $0.02 in the dollar when the matter is eventually finalised in the courts.
The NYSE-listed shipowner also took a big hit from impairment charges in recent years, as the valuation of its vessels declined due to a weakening market, but this has now improved in keeping with the recovering charter market.
According to vesselsvalue, Danaos, which will announce its first-quarter results on Wednesday, has a 55-ship fleet with a current market valuation of $1.16bn, against a scrap value of $580m.
But the recovery may be short-lived. According to Alphaliner, the outlook for the market "remains uncertain", due to the recent swathe of cancelled services by ocean carriers which has resulted in around 25 ships no longer being required.
The consultant added that weaker than expected demand in the second quarter, together with the threat from tit-for-tat trade wars, could also impact demand.
As a consequence, Alphaliner has revised its annual demand growth forecast from 5.3% to 4.5%.