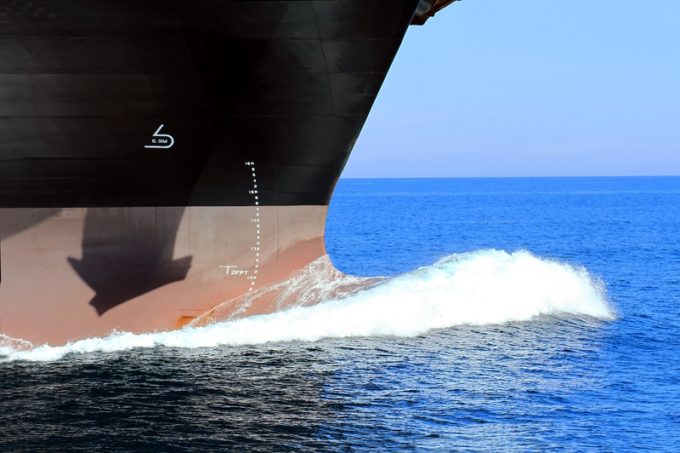 Containership owners are instructing their brokers not to entertain fixture offers of less than 12 months, and some are insisting on minimum two-year charters.
The charter market boxship boom that began in the larger sizes has filtered through to the smallest sectors, with Alphaliner reporting on several 24-month employments for vessels under 1,000 teu.
The consultant noted the new fixture of the 803 teu Jork Ruler by Peel Ports-owned feeder operator BG Freight, at €8,250 per day for 24 months – a rate and period that would have seemed unthinkable a year ago.
Feeder operators prefer to charter their ships for much shorter periods, with options, due to the peak-and-trough nature of their business, but with their container line customers snapping at their heels to charter the same ships, they are being obliged to think further ahead and commit to longer periods.
"Charterers need to look relatively far into the future to secure (or keep) the tonnage they need," said Alphaliner.
The dearth of tonnage of all sizes means there are virtually no container vessels open in Europe at the moment, so should the backlog of Suez-delayed cargo hitting North Europe from this weekend not be discharged at nominated ports, the scarcity of feeder vessels available to assist the relay operation could mean significant delays for shippers.
The only factor preventing charter rates from going even higher – for example the New ConTex index is up 170% year on year – is that there are hardly any vessels to broker.
One shipbroker source told The Loadstar this week he was confident he could achieve "well over" $40,000 a day for the right 4,000 teu panamax.
"The sky's the limit, if we get a sniff of an open panamax," he said.
These rates are a far cry from the sub-economic $5,000 per day lows of a few years ago that prompted shipowners to consign so many of their panamax fleets to the scrapyards.
Meanwhile, ocean carriers are following Alphaliner's advice and protecting their ships currently on charter from the aggressive hunting by rival lines. MSC has already confirmed a two-year extension of the 6,732 teu post-panamax MSC Alessia, which does not come into effect until the second quarter of next year.
MSC will pay $37,500 per day for the extended charter until 2024 of the 2001-built vessel, which is deployed on one of its Africa loops – a year ago the age of the ship would have made it a prime scrapping candidate.
Sky-high charter rates have also increased the asset value of containerships. According to VesselsValue data, the MSC Alessia is currently valued at $32m, compared with just $9m in August last year.
Carriers, such as MSC, have been hoovering up capacity from shipowners using the abundance of cash at their disposal from their newly profitable liner services.
In addition, the S&P market has become very tight in the past few months with ships now rarely becoming available on the second-hand market.