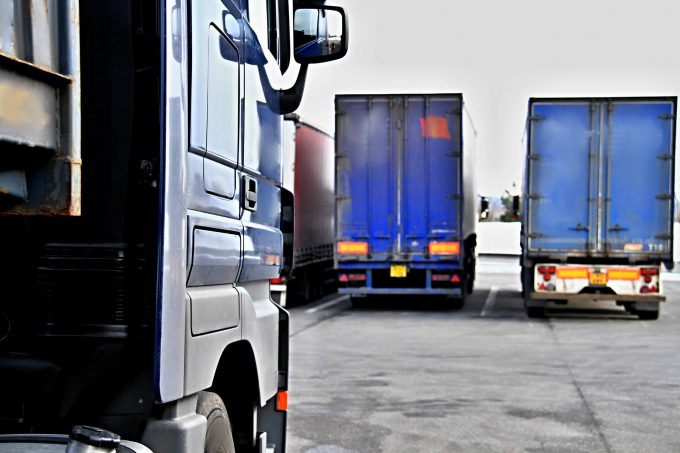 Certified secure parking for hauliers has come a step closer following TAPA's publication of its requirements.
The Transported Asset Protection Association (TAPA) is attempting to certify parking throughout Europe via a defined security standard, and has now identified the requirements for all three levels of security, for industry review.
TAPA claims that hundreds of professional parking sites in Europe are already able to meet the self-certified PSR Level 3 standard, which is free of charge for parking place operators (PPOs).
The association says the scheme has already attracted haulage companies.
"TAPA is already seeing demand for controlled parking locations outweighing availability on key routes, and PPOs that do meet the TAPA security standard will find a ready-made market of potential customers," it said in a statement.
Lack of secure parking resulted in more than 2,000 cargo crimes last year in the EMEA region, accounting for the majority of the $105m-worth of stolen goods. And theft is on the rise: TAPA revealed a 90% year-on-year rise last year in the number of freight thefts at unsecure parking locations.
"Sadly there is no quick fix to tackle the risks drivers and cargoes face when they have to stop in unsecured locations," said Thorsten Neumann, chairman of TAPA EMEA.
"We have to start providing more controlled parking areas that offer improved safety and security and reduce the need for vehicles to stop in lay-bys, on industrial estates and at motorway service areas, where statistics show they are highly vulnerable to attack.
"We are working hard to engage with PPOs to highlight the commercial benefits of being TAPA-approved, and we are also encouraging our members who book parking spaces to promote the new PSR standard to the parking site owners they know."
Higher levels of secured parking will be launched later this year, following consultation with manufacturers and forwarder members.
As well as addressing security, PSR also recognises the importance for sites to provide suitable driver facilities.
TAPA has also signed an MoU with SNAP Account, a cashless payment system for hauliers, which facilitates more than a million transactions a year for transport companies. Nick Long, site liaison manager at SNAP Account, said: "The main feedback we receive from transport companies is that they wish for all the sites we work with to become more secure.
"TAPA's new PSR allows parking areas to see how good they are against an industry benchmark and to strive to improve. The rating system seems fair and appropriate for when you are talking about security.
"The MoU allows us to understand what we both can do in support of our shared mission, which is to help improve and grow the secure parking network that is already in place.
"Our hope is that we can provide more areas with TAPA accreditation where drivers can park securely each night and get a good night's rest. We are already in talks with some of the sites we work with in regards to PSR."