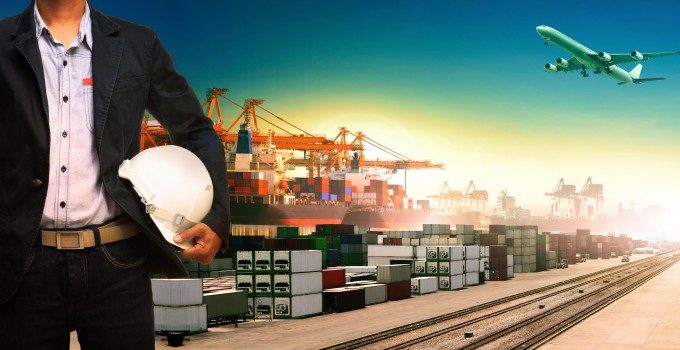 Israeli ocean carrier Zim returned to the black in the second quarter of the year, after reaping the benefits of an improving market and its operational cooperation with the 2M alliance.
Total revenue in Q2 was $834m, up 3.9% on the same period of 2018, from liftings of 731,000 teu, 5.3% below the number of containers carried the previous year.
Significantly, Zim's average rate improved by 9.5%, to $993 per teu, resulting in a net profit of $5.1m, compared with a loss of $33.2m in Q2 18.
However, despite this positive result, Zim will carry forward a net loss of $19.2m for the first six months.
President and CEO Eli Glickman said: "Zim's results for the first six months of 2019 are encouraging; we can clearly see the benefits of our long-term strategy – specifically, the operational cooperation with the 2M, recently expanded to a fourth trade."
Zim teamed up with 2M partners Maersk and MSC last September on the Asia to US east coast tradelane, and achieved substantial cost savings on its hitherto standalone services. And Zim and the 2M are expanding the cooperation into three new tradelanes: Asia to the east Mediterranean; Asia to the US west coast; and Asia to US Gulf ports.
The closer cooperation mitigates the impact of HMM's decision to resign its slot charter arrangement with the 2M and join THE Alliance as a full partner from next April.
Notwithstanding Zim's improved profitability, Mr Glickman was cautious on the outlook, warning of "instability and volatility in the market" and uncertainties in global trade, "mainly due to US-related trade restrictions", and the industry shake-up from the IMO's 0.5% sulphur cap on fuel on 1 January.
Zim is currently the eleventh-ranked global carrier, with a capacity of 282,133 teu on 62 vessels, of which only four are owned.
The carrier intends to burn the more-expensive low-sulphur fuel oil in its own ships to comply with IMO 2020, but its partners in the 2M, particularly MSC, will be operating many vessels equipped with scrubber technology, allowing them to continue to consume cheaper heavy fuel oil after 1 January.