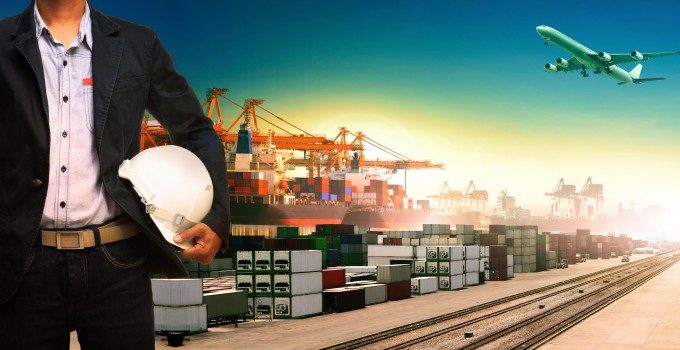 Fred Smith, iconic founder and president of FedEx Corp, boldly spoke out about China's protectionist policies in the month he was due to visit the country to negotiate for more freedom to operate there.
In a keynote speech to delegates at the World Cargo Symposium in Los Angeles, he blamed governments around the world for weakening global trade and called on them to stop using protectionist measures.
FedEx has been trying to grow in the Chinese market for some time, but has been thwarted – and even shrunk – by the government's reluctance to re-issue it with licences.
In 2009, FedEx had 58 branches – it now has 37 and is waiting for 21 more licences – none of which are for Beijing. Those remaining licences may be issued in May, but in the meantime domestic rivals have gathered pace.
Mr Smith pinpointed the country's  "indigenous innovation" policy which favoured local companies over foreign competitors "despite WTO prohibitions to the contrary".
Partly as a result of these protectionist measures, he said, China's logistics costs are about 20% of GDP compared with about 9 to 9.5% in the US. "Such inefficiencies make it hard for the Chinese economy to evolve to a more consumer-driven economy versus its current model, based on exports and infrastructure investment."
Russia, which in January expanded the list of documents required to ship goods to individual customers, thus slowing customs clearance for online retailing and causing integrators to temporarily suspend shipments there, was also highlighted.
"Last month, FedEx couldn't ship pillows, which were in short supply, to Olympic athletes in Sochi because Russian customs restrictions would cause a six-week delay in delivery," Mr Smith revealed.
Practising the art of efficiency by using a similar speech to the one he presented at last week's TPM conference in Long Beach, Mr Smith noted that global trade had helped take tens of millions of people out of poverty after the second world war – and that the more liberal trading policies of countries such as China, India and Brazil had further taken hundreds of millions more out of poverty in the early 1990s.
But, he warned: "One big reason trade is no longer growing rapidly is the rise of protectionism…Over the last few years almost every trading nation has instituted policies that permit greater regulatory intervention in the trade processes—often justified by overzealous security considerations. Unfortunately, in many other cases, the protectionism is overt and politically driven.
The result of all these factors is that exports have been declining with most major trading partners since 2010."
His comments were backed by Brian Pearce, chief economist for IATA, who noted that nearly 500 protectionist measures were taken in 2012, "lowering international trade growth".
"Beggar-my-neighbour policies don't work as everyone does it," he said. "Governments need to implement the Bali agreement and as a policy issue, we need to lobby governments.
"World trade is much weaker than it should have been. Growth has flatlined since the recovery and has only moved as fast as domestic consumption."
Claiming that innovation, investment and larger markets had been the main drivers to reducing poverty, Mr Smith noted that last year the top 20 world economies passed 23% more protectionist measures than in 2009.
The US was next on his list. Despite recent efforts on trade initiatives such as the Trans-Pacific Partnership (TPP) and the Transatlantic Trade and Investment Partnership (TTIP) "prospects for more robust trade liberalization are not good in 2014 in part because of the US election cycle.
"Both Democrats and Republicans are even resisting the re-institution of Trade Promotion Authority (TPA), which gives the US president the ability to negotiate trade deals with only an up or down vote by Congress. And in the absence of TPA, there is no possibility of America again leading the way – as it did for over 50 years – towards more open markets.
"This is indeed unfortunate as history shows innovation, investment, and larger markets have been the main drivers in improving living standards and reducing poverty around the world."
As well as boosting FedEx's prospects.