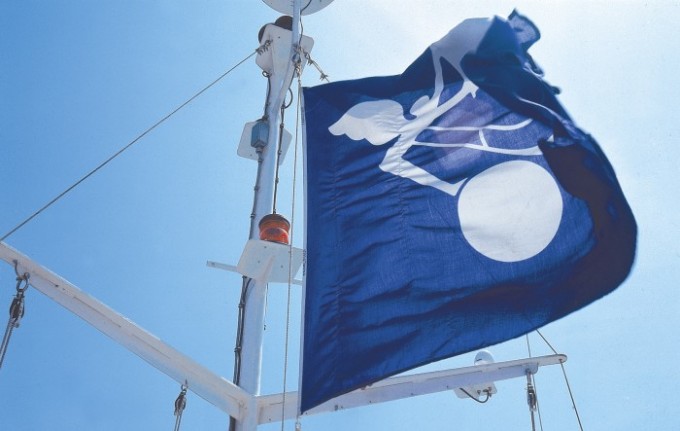 Panalpina this morning reported that its 2015 consolidated profit had risen 1.9% to CHF88.2m (€80m), reflecting "high resilience" in a challenging market, it said.
EBIT reached CHF117.2m, but the Swiss forwarder saw volumes fall in both air and ocean, although its logistics division saw its first profitable annual EBIT result.
"We have maintained profitability in a year that was characterised by a soft market, the low oil price, negative currency impacts and high IT investments on our end," said Panalpina CEO Peter Ulber.
"The results prove our resilience in more difficult times. Excluding currency effects, EBIT even increased by 15%."
The company blamed its 2% fall in air freight volumes on the oil & gas sector, as well as automotive – both industries shipped less freight last year. Air freight's gross profit per ton fell 5.8% to CHF699 while overall gross profit dropped to CHF584.1m.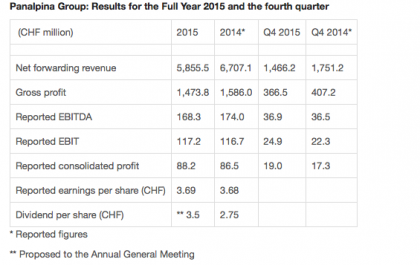 Ocean freight fared better with a fall of just 0.8% in volumes, and fall in gross profit per teu of 1.5%, to CHF301. EBIT was CHF26.6m.
Panalpina said that while its logistics division saw gross profits fall 10.7%, to CHF409.3m, "by parting from more loss-making facilities, Logistics achieved its first positive EBIT of CHF 2.1m for the full year, compared with an EBIT loss of CHF 8.2m last year".
The forwarder, which last year opened offices in Morocco, Kenya and Myanmar and acquired airflow in Kenya, said it would outperform the market this year.
"With a good number of initiatives already launched and new ones to come, we are aiming to outgrow the air and ocean freight markets in 2016," said Mr Ulber. Panalpina expects the air freight market to grow between 1% and 2% and the ocean freight market to grow by 2% in 2016.
It was announced last week that Mr Ulber was to take over as chairman in May, following the retirement of Dr Rudolf Hug. The new CEO will be Stefan Karlen, currently CEO for Asia Pacific.
Mr Karlen joined Panalpina nearly 20 years ago. He has played a key role in its international expansion, and in 2012 became the managing director for South-east Asia before assuming the position of regional CEO for Asia Pacific in 2013.
"Stefan Karlen's proven track record of delivering results and in-depth knowledge of the freight forwarding and logistics industry, coupled with him having successfully lead Asia Pacific, Panalpina's most dynamic region, for the last three years makes him a formidable candidate," added Mr Ulber.