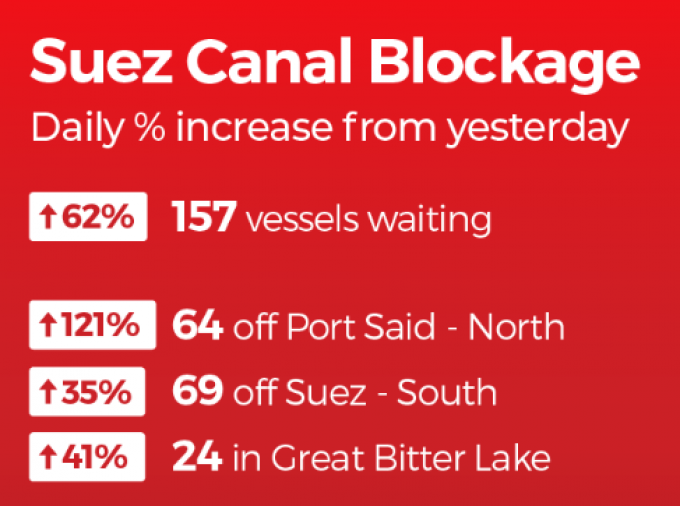 Salvage teams from the Netherlands and Japan are on their way to the stricken 20,388 teu Ever Given, which is still stuck fast in the Suez Canal, blocking the vital shipping artery.
Evergreen said today Japanese shipowner Shoei Kisen Kaisha had appointed Dutch specialist Smit Salvage and compatriot Nippon Salvage to re-float the vessel after two days of unsuccessful attempts involving all available tugs and equipment at the disposal of the Suez Canal Authority (SCA)
It said it would "continue to coordinate with the shipowner and SCA to deal with the situation with the upmost urgency, ensuring the resumption of the voyage as soon as possible and mitigate the effects of the incident".
The line added: "As the vessel is chartered, the responsibility for the expense incurred in the recovery operation, third-party liability and the cost of repair is the owner."
Meanwhile, shipowner Shoei Kisen Kaisha has issued an apology on its website saying that the re-floating of its ship was "a difficult situation", and that it would continue to do its upmost to resolve the situation as soon as possible.
German technical manager Bernhard Schulte Shipmanagement said an attempt to re-float the vessel at high tide this morning was not successful, but another attempt would be made later today. It added: "In addition to the dredgers already on site, a specialist suction dredger has arrived."
Suez Canal port agents Leth Agencies, said that, as of last night, a queue of 156 vessels was waiting to transit the canal, with 48 waiting at Port Said, 38 in the mid-point, Great Bitter Lake, and 70 held at the Port Suez anchorage.
The agent said three vessels were behind the Ever Given when the grounding occurred, including the 6,200 teu Maersk Denver, were being escorted back out of the canal to the Port Suez anchorage to enable the stuck box ship to be towed out once re-floated.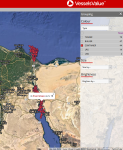 source:VesselsValue.com
Meanwhile, ocean carriers are watching the situation intently before deciding whether to re-route Asia-Europe sailings via the Cape of Good Hope.
The salvage teams attending the Ever Given may try to lighten the ship by pumping out its bunker fuel and ballast water, but if that does not work, they will need to look at lightening the vessel's deck cargo load.
If that happens, the canal could be out of action for several weeks as there are very few floating cranes stationed around the world with sufficient height and reach to discharge containers from an ULCV.
One insurance broker contact told The Loadstar this morning he was "pretty certain" that General Average would be declared.
"The costs are already massive and now salvage teams are flying in, GA is looking very likely, unless Evergreen can reach a 'commercial agreement' with the owner," he said.