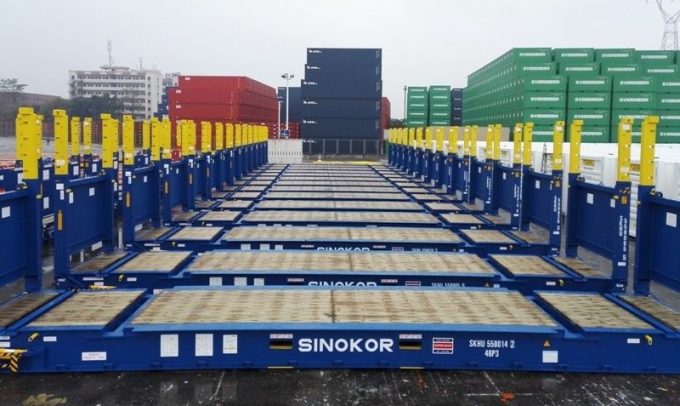 South Korean port authorities are to include flat-rack containers in inspections of containerised dangerous cargo for the first time.
Previously, only conventional dry containers were inspected for signs of leakage and poor packing.
The Ministry of Oceans and Fisheries (MOF) 2022 Container Safety Management Plan calls for "intensive management of not only containers loaded with dangerous goods, but also flat-rack containers that are not only loaded with dangerous substances but also have a high probability of accidents".
Open-top flat-rack containers are used to transport goods with irregular dimensions, such as machinery and other breakbulk cargo.
Dangerous goods are known to have have caused fires on containerships, one of the worst examples being the X-Press Pearl, off Sri Lanka last May.
Since 2002, the MOF has been inspecting containers loaded with dangerous substances, including flammable liquids such as paint. However, said maritime safety director Myung Noh-heon: "Due to the recent increase in cargo volumes, accidents frequently occur in the process of transporting and loading containers that aren't carrying dangerous goods, so there's increased need for safety management."
Working with Korea Customs, the ministry plans a special inspection period every six months to thoroughly check flat-rack containers brought into the country's ports. Defective containers will be immediately removed.
In addition, the inspection of standard containers loaded with dangerous goods will be strengthened, involving inspectors directly checking the container, packaging and storage of dangerous goods after opening the container. The frequency of such checks will also be raised.