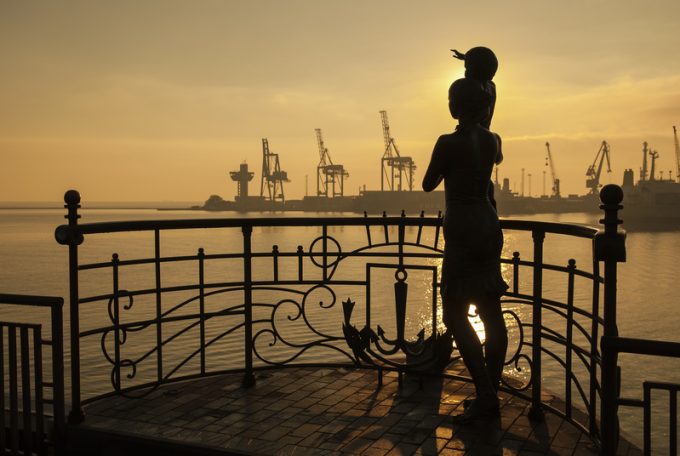 Thousands of seafarers remain trapped at sea, on containerships and other cargo vessels, by coronavirus travel restrictions – a threat to supply chains, the International Chamber of Shipping (ICS) has warned.
According to the Chamber, the number of seafarers in need of a crew change will reach 150,000 by 15 May.
This is a 50% increase since March, when the ICS first raised the issue with the UN, highlighting the impact government lockdowns and travel restrictions were having on an industry requiring some 100,000 crew changes every month.
And ICS secretary general Guy Platten warned this number would "increase significantly" unless travel restrictions on seafarers were lifted, adding it posed a serious threat to ships delivering vital cargo at a time when countries need it most.
"Globally there are 1.2 million seafarers on 65,000 ships at sea, and for the past two months crew change has all but completely stopped," he said. "This means crew have not been able to disembark or embark at port and terms have had to be extended – but this is not sustainable," he added.
Indeed, according to Intercargo, some seafarers may have served their four-to-nine-month tour of duty and are unable to go home, some remain stranded even after 12 months or more onboard. He warned insufficient crew changes could lead to supply chains breaking down, product shortages and "greater hardships for people around the world".
Costas Kontes, MD for Greek ship manager V Ships, said seafarers were being physically and mentally tested by the prolonged stints at sea.
Lobby group Shipping Australia pointed out some of the restrictive rules seafarers were facing: for example, one arriving at Sydney Airport would be unable to join his ship 3km away in Port Botany, as he was forced into 14 days quarantine.
"This is just one example of an absurd outcome from restrictive rules," said Shipping Australia CEO Rod Nairn. "If the intent was to keep New South Wales safe, surely the seafarer leaving immediately on a ship would be better than putting him on a bus with other people and transferring him to a distant hotel?"
Three weeks ago, Mr Nairn said, Australia's national cabinet "sensibly agreed" to uniform comprehensive rules, allowing for crew changes. However, he added: "Each state and territory is either going its own way or, while saying they are aligning with the national rules, have actually made very little progress."
Elsewhere, some governments are heeding the industry calls and finally allowing crew changes. Last week, Spain announced it would designate seafarers as key workers and India said it would allow crew changes for nationals.
However, even when ports allow crew changes, the lack of international flights means it remains difficult for seafarers to get home and seafarer union Nautilus has called for collective crew changes at designated ports, and for stranded crew to be airlifted home.