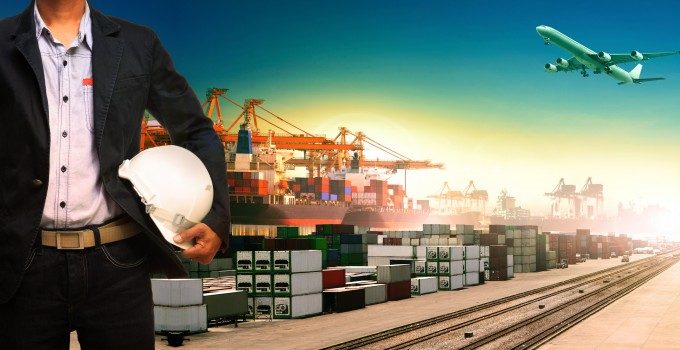 The market appears to be weakening in advance of Chinese new year, despite a last-minute scramble for air freight. 
Nevertheless, smarter management at airlines could help re-boot their fortunes after any slump.
Last week Chinese data showed that in December, exports fell at the highest monthly pace in two years, down 1.4% since November and 4.4% year-on-year, while imports fell 10% month-on-month.
Chinese factories reportedly have shut before the traditional holiday next month, with the trade war taking the brunt of the blame, but other factors such as rising costs, a bigger domestic market and tightening regulations are also part of the problem. 
However, where once a weak market was the start of a race to the bottom, in terms of air freight rates, a more mature industry now has the ability to re-inflate prices once the market strengthens. 
While the container shipping lines famously struggle to make their rate increases stick, air cargo has moved into a new era. Rates can go up, as well as down.  
"Airlines like ourselves are better prepared for these discussions nowadays; we have got more serious about revenue management and risk versus return," said Robert van de Weg, vice president sales and marketing for Volga-Dnepr Group. 
"For those that survived the 2008/9 crisis, pricing became much more professionally managed. Ad hoc pricing was always going down." 
"But when the market is strong, you have to have the curve up the other way. Air cargo sales people have learned to manage upward pricing better if the market justifies that, like forwarders had to learn that too, to have supply/demand-driven discussions with their shippers. It's become more professional and it's essential for survival in this volatile world." 
With a few potential 'bright' spots on the horizon – which in air cargo terms means potential chaos (Brexit, new tariffs, shifting sourcing) – a weak market now doesn't necessarily mean a weak year ahead. 
"People are getting smarter and anticipating peaks, and avoiding them to get year-round business," said one air freight forwarder.  
"The shipping lines have different drivers, as they do direct business with shippers who don't rely on logistics as their main revenue stream. But airlines have to negotiate more than the lines, as their main customer base relies on the freight market to make a return, which the shippers don't. They have become a lot smarter." 
A deeper relationship also helps both parties iron out volatility creating a longer-term benefit.  
"True revenue management capability is essential," Richard Forson, chief executive of Cargolux, told The Loadstar last month. "But we are also talking with forwarders to over the longer term, to take out some of the volatility for both of us. And forwarders are thinking in much longer term." 
He added that his customers are aware of the investment required for freighters and that "airlines need to earn a certain level of income to retain the stability of supply – shippers and forwarders realise that.  
"Airlines have to make a huge investment. If we can get some of the volatility out of the industry, there will be more opportunities in the longer term."