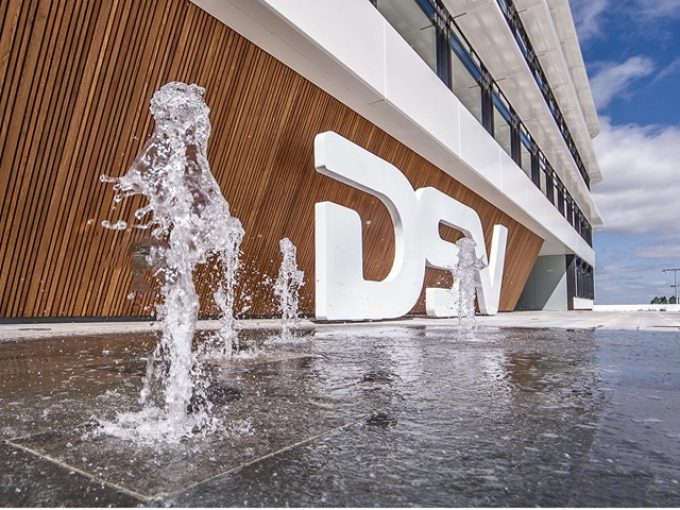 Even industry poster-boy DSV is not immune to the weakness in the market. This morning it reported revenues down 33% to DKK41bn ($6bn), while Ebit was down 31% to DKK4.6bn ($681m). Profit fell 25% to DKK3.2bn.
The Air & Sea division was most impacted, down 43% in sales as freight rates plummeted. Air saw the greatest slump, with an industry 'leading' volume fall of 20%, with exports from Asia Pacific noting the biggest declines.
"The volume decline was most significant at the beginning of the quarter, and momentum gradually improved towards the end. Air freight rates dropped further during the quarter and measured excluding fuel rates are now close to pre-pandemic levels on most trade lanes," noted the report.
Sea volumes fell 12% as the pandemic-induced congestion came to an end, and new ships entered the market. "In combination with weaker demand, especially on the large Trans-Pacific and Asia-Europe lanes, this has caused a further drop in spot rates, and for sea freight the rate levels are now in most cases close to pre-pandemic levels."
DSV admitted its volume fall was "slightly below" the general market, but flagged its high yields and margins. Gross margins were up from 21% to 28%, "mainly due to the continued strong gross profit yields in Air & Sea, despite the lower freight rates".
Group CEO Jens Bjørn Andersen told investors this morning that volumes were only one way of measuring success.
"We've had more small shipments, we have a disproportionate shift to smaller consignments, which are consolidated in gateways. We add more value to the shipment. Shipment size is not the only thing. Shipment count is important."
DSV added: "Gross profit per unit remained relatively strong in Q1 2023, supported by the division's focus on higher-yielding cargo. In a competitive market, the division has maintained its focus on pricing discipline and higher-margin business."
Mr Bjørn Andersen added that the company had benefited from a rate time lag.
"We've always benefited when rates drop because there is always a delay before customer rates have settled in. Of course, there is a penalty for us when rates go up."
But he also noted that "now the market is transparent and clear, the possibilities of making an extra margin on shipments is lower".
The company said it expected a stronger second half, with lower yields – but that they would not be as low as originally expected.
"Sea freight has somewhat bottomed out," said Mr Bjørn Andersen. "But when new capacity comes in we'll have to look at that.
"In air freight, the cost of jet fuel is higher and that's keeping rates up. But there is more belly coming in, so rates could drop even further."
However, he said that it wasn't "so relevant" for DSV.
"We are in the spot market. We are not risk-takers, so we haven't committed to longer term contracts.
"It's tempting sometimes to secure capacity, but often you are mistaken, so that's why we have a short position."
M&A is still the ultimate goal for the company, but in the absence of any deals, DSV will continue to buy up itself – although the CEO also warned that it could be "a very organic journey".
"The strategy of DSV to do [share] buybacks, absent of M&A, is very, very clear. It's carved in Scandinavian granite. If we don't do M&A, you can expect a continuation of our buyback programme."
The M&A strategy too, apparently, is carved in the same granite.
"The industry is super fragmented, we believe in consolidation, and it brings shareholder value," said Mr Andersen. "There is no change to that philosophy.
"There are some big names that we've since managed to buy, and others that we have not, because they are not for sale – and then there is being opportunistic as opportunities arise."
The words DB Schenker were not spoken. But that is one possible opportunity on the horizon.
You can see all DSV's results here. For more in-depth analysis, go to Loadstar Premium.