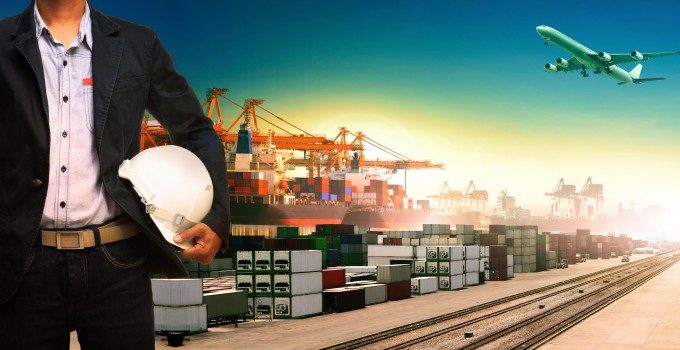 A decade long reversal in the fortunes of the US intermodal industry is leading shippers and rail carriers into the highest courts in the US to do battle over antitrust allegations.
A group of shippers has recently won the latest round in their fight with America's four largest rail freight carriers – Burlington Northern Santa Fe, CSX, Norfolk Southern and Union Pacific – after a judge in the District of Columbia ruled that it could proceed with a class action against the carriers.
This could turn out to be one of the longest-running and most complicated of the various shipper-vs-carrier antitrust actions. The case centres on allegations that the four railroads colluded to fix fuel surcharges levied on shippers between 2003 and 2008.
Previously, both parties' legal teams were bound up in arguing whether the shippers could launch a class action at all. That appears to have now been settled and the courts will begin to hear whether the defendants actually engaged in price-fixing.
The shippers – named as Dust Pro, Carter Distributing, Dakota Granite, Donnelly Commodities' US Magnesium, Nyrstar Taylor Chemicals, Olin Corporation and Strates Shows, and represented by Los Angeles-based law firm Quinn Emanuel Urquhart & Sullivan – allege that the rail operators "conspired to increase their total revenues through the use of standardised, uniform and supra-competitive fuel surcharges".
The shippers have produced a compelling narrative of how the collusion came about. After the 1980 Staggers Act, which deregulated the US railroad industry, the vast majority of freight contracts were privately arranged, thus removing them from state oversight. However, during much of the subsequent period, railroads suffered from continually declining freight rates.
In an effort to reverse this, said the shippers, the railroads between 2000 and 2003 acted independently to increase prices through a variety of mechanisms, acting as a "price-discriminating, interdependent, but non-collusive oligopoly", but these generally failed because railroads feared that unilateral freight rate increases would lose them market share.
This changed in 2003, it is alleged, after the four operators agreed to apply a common fuel surcharge linked to one of two fuel indices – the West Texas Index used by Norfolk Southern and CSX, and the On-Highway Diesel Fuel index used by BNSF and Union Pacific – but the shippers said that subsequent fuel surcharges levied by the carriers bore no resemblance to the actual increases in fuel costs.
The case can be seen as part of broader movement of shippers demanding increased competition in the US rail transport sector. A shipper pressure group, Consumer United for Rail Equity announced recently: "There is a fundamental lack of competition in the freight rail industry and the process for rail-dependent shippers to get relief from monopolistic practices by industry is broken and in need of reform."
All the signals suggest that rail is winning considerable market share from haulage in the country. The Association of American Railroads' latest monthly report, for June, recorded the third-highest monthly freight volumes, and if current trends continue, this year is likely to be the largest year for intermodal volumes in history, beating the previous best in 2006.
The AAR argued that this is due to a number of reasons: large-scale investment in better service; even larger investment in infrastructure and equipment; fuel costs – rail transport is around four times more fuel efficient than trucking; highway congestion and a lack of drivers; and the increase in international traffic, which typically sees containers railed from ports to destinations hundreds of miles inland.
Shipper groups, on the other hand, argue that these volumes increases are a result of the four main railroads effectively operating in captive markets. The outcome of the case, whenever it may be, will go some way in determining just how captive these markets really are.