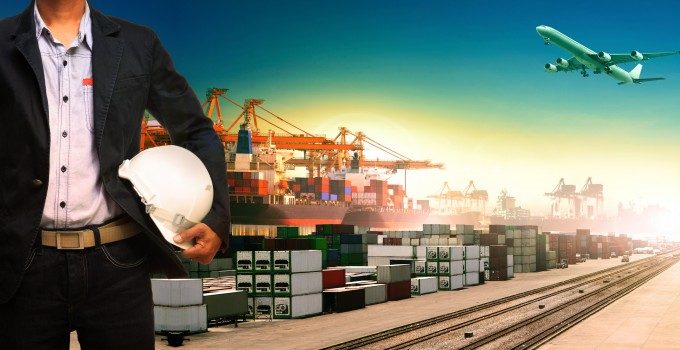 The importance of this year's $1,500 per reefer container general rate increase to the finances of the world's largest container line was underlined last week when Maersk announced its annual results.
However, perishable shippers warned that in many cases the line would be unable to achieve its target.
Reporting a full-year net profit of $461m on revenues, of $27.1bn for Maersk's container shipping division, chief executive Nils Smedegaard Andersen told financial analysts that the increase in reefer rates was a second prong in improving Maersk Line's profit levels for 2013.
"Our forecast on an improved result in Maersk Line is based on an improved rate picture in the reefer area and cost improvements," he said, declining to answer questions about dry box freight rates, particularly on the Asia-Europe trade.
Mr Andersen said that shippers had been reasonably accepting of the rate increase, although he did concede that it might cost it market share in the reefer container trades.
"We are getting a reasonably good acceptance of this rise in the market. We can't, of course, exclude the fact that some of our competitors will not follow and it may cost us a bit of market share, particularly in the beginning. But we are getting acceptance for the increases and they are necessary after seven years of zero increase in reefer rates, that has resulted in a relatively low return on these big capital investments that we have to make if you want to run a reefer business.
The company handles around 800,000 reefer boxes per year, Mr Andersen continued, "so it is a big business and it is important that we return to profitability".
There is a possible $12bn in revenue up for grabs if the line manages to push through the full $1,500, and match last year's volume.
Mr Andersen added: "Our increase was more or less in line with what our competitors have announced. We are now negotiating with our customers on what their contracts should look like and how much quantity they want to take, but it is too early to give any further feel for that. But people do accept that reefers need to have a higher rate."
However, while most other carriers decided to draw level with Maersk's increase, there has been by no means a uniform acceptance of the price increases.
Sister publication The Coolstar took the temperature of a variety of perishable shippers at the recent Fruitlogistica show in Berlin, the world's largest fruit fair.
Anecdotal evidence from shippers around the world provide a varied picture on how successful the increase has actually been.
While some of the big shippers have been able to get away "virtually scot free", others admitted that they were "tightening their belts".
In addition, smaller exporters have seen themselves paying the full additional cost.
Egypt-based Elkady, which exports citrus, citrus fruit, strawberries, pomegranates, melons and grapes from North Africa, mainly to Russia via the Black Sea, said that the increase had ended its ambitions to open new markets for its products.
"The reefer rate increase has virtually killed off the Far East and Indian markets for us. In one case we have been asked to accept an increase of $2,000," a company representative said.
Elkady ships during citrus season, which lasts from November to May. The increase has therefore caught it mid-season.
Elkady exports out of Port Said East, Sokhna and Damietta, with a shipment time of six-to-seven days to Novorossiysk. It also ships to St. Petersburg. The best deal it obtained was from Turkish feeder line Arkas Shipping, which only levied an increase of $200 at the beginning of the year.
Meanwhile, Japanese carriers are understood to have managed to put through "a $300 increase at the most – a far cry from what Maersk announced at Cool Logistics 2012", according to Alfred Cheung, formerly managing director of OOCL Japan, and now managing director of the Green Society Association, which promotes more efficient global logistics transportation through RFID tags, pressure sensors, wireless communication and web technology.
Mr Cheung added: "Supply and demand dictate the market, and they are different from the ideal scenario. While there are always upsurges during certain so-called peaks in the year, and we are used to these, they cannot be counted as a proper return on investment."
Another distinctly discordant voice came from New Zealand, an important apple and kiwi exporter.
According to a source interviewed at Fruitlogistica, who declined to be named, price rises of $900-1,200 per FEU have been achieved from the country – depending on routes – but "certainly not $1,500".
He also voiced the suspicion that carriers have been turning on the BAF [Bunker Adjustment Factor] "thumbscrews".
"We are asking ourselves why there is such a high variation between BAF rates? Surely bunker charges don't vary that much."
He added that New Zealand's fresh produce exporters feel they are indirectly subsidising the costs of repositioning dry equipment to the Far East, while at the same time experiencing difficulties in obtaining equipment when they need it.
Which begged two linked questions: has there been any interest in using 20ft reefer boxes; and has there been any resurgence in the use of conventional reefer shipping capacity as a result of the GRI?
"Unfortunately this does not apply to New Zealand exporters, as the reefer rates for 20fts are only marginally lower, and there are also terminal handling charges to pay.
"Apples tend to cube out before they weigh out, so 20ft boxes are only of marginal interest to New Zealand apple exporters.
"Perhaps conventional shipping companies will smell the coffee and start building conventional vessels again. However, there has been no sign of this so far," he said.
For European growers still feeling the effects of a disastrously wet summer, the rate increases appear to have had less impact. Of more concern, according to Alain Vialaret, director of Blue Whale in France, are the fluctuations in the dollar-euro exchange rate.
Blue Whale consists of 200 fruit growers located in south-west France, and exports apples, kiwis, plums, strawberries and grapes to the Middle East and US – some 70% of its production is destined for export.
"As French apple production has been down in the last five years and again last year, we have so far not felt any significant repercussion of the freight rate increases. However, this could now change.
"As exporters, we are very sensitive to US dollar fluctuations. A weak dollar makes it more difficult for us to compete in the US, and this is more important than the benefits accruing to us from having to pay less for shipping, which is, of course, priced in dollars."
Meanwhile, the Citrus Growers Association of Southern Africa's chief executive Justin Chadwick outlined to members what he thought the actual cost implications of the increase would be: "Shipping lines' reefer freight rate increase is likely to reach $600-800 per container," he said, adding it meant a 25% increase in freight rates, while noting that "bunker rates are also increasing drastically since January".
Similar, the Southern Hemisphere Association of Fresh Fruit Exporters has also called on carriers to rethink the increase: "SHAFFE members are exporting on an annual basis around 8.7 million tons of fresh fruit overseas – the vast majority by seafreight. Considering the increase in shipping rates by up to 30% per container, this would mean a total added cost of around US$650 million," it said in a statement.
"The rate variation is abrupt and has far-reaching implications for the sector, with limited time to react, adapt to these increases and have them absorbed at once by the supply chain down to consumers," it added.