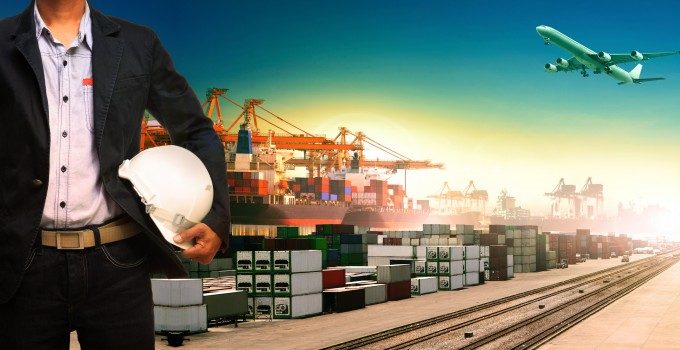 Non-operating shipowners Global Ship Lease and Poseidon Containers are to merge in a deal worth some $780m.
The deal will create a company with a fleet of 38 vessels, capacity of 198,793 teu and contracted revenue of $528m.
The deal will see privately owned Poseidon Containers take a 70% stake in GSL and its major shareholder, CMA CGM, retain a minority stake.
It brings to an end GSL's search for a merger partner after revealing it would undertake a strategic review at the beginning of the year.
Poseidon is led by Greek shipping executive George Youroukos, who said the new company would target the smaller and mid-sized box ship chartering segment.
"By combining the strengths of these two highly complementary organisations, GSL will be in a position to achieve significant additional growth and to benefit substantially in a recovering market.
"The clear disconnect between supportive long-term supply/demand fundamentals and cyclically low asset prices represents a highly compelling opportunity to invest in mid-sized and smaller containerships.
"With a strong balance sheet, reduced leverage, committed growth capital, an established track record of high-quality operations, and a team with extensive US capital markets experience, we believe the enhanced and expanded GSL will be ideally suited to capture opportunities to achieve profitable growth and create long-term value for all stakeholders," he said.
GSL chief executive Ian Webber added: "This attractive combination is the result of our strategic alternatives review process, enabling Global Ship Lease to double the size of our fleet, diversify and enlarge our portfolio of customers, improve our fleet age profile, reduce leverage, and significantly strengthen our ability to capitalize on compelling growth opportunities.
"Importantly, we will also benefit from the extensive operational and commercial capabilities that George Youroukos has separately established. This includes Technomar, an established, industry leading ship management company with a proven track record of reliability and controlling vessel operating costs, and ConChart, an organisation which will materially enhance our commercial coverage."
The GSL board will be expanded from six to eight, with Poseidon nominating two directors, GSL three and the other three jointly selected. Mr Youroukos will be executive chairman and Poseidon chief financial officer Tassos Psaropoulos will take that role at the merged company.
Mr Webber will continue in his role as chief executive while CMA CGM, so long as it continues to hold at least 10% pf the stock, will be able to nominate two of GSL's three nominated board members.
GSL announced its nine-month results yesterday, reporting quarterly revenues of $35.9m and year-to-date revenues of $107.0m.
Its quarterly adjusted ebitda was $23.6m and adjusted ebitda for the nine months was $70.6m.