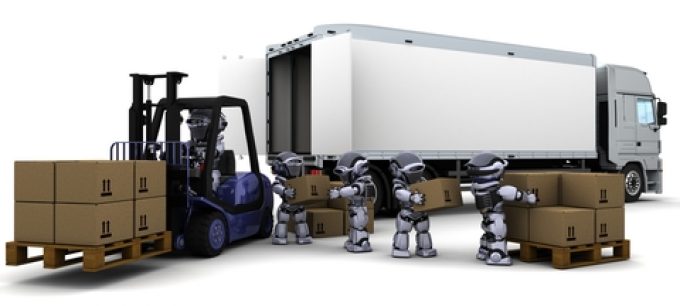 An alternative, tech-based way of using trucking is gaining traction in the US.
Shipments too small to fill a truck have traditionally been the domain of the less-than-truckload (LTL) market, now San Diego-based Flock Freight is leveraging technology to open an alternative that allows multiple shippers to share space, paying only for the capacity they take on a truck.
"We're creating a new mode," said chief strategy officer Chris Pickett. "We're offering a better solution for LTL shippers without going through a terminal network, and there is also an application for truckload shippers that don't want to pay to ship by air."
Load boards have allowed some degree of co-loading, but this is miles from Flock's concept of a network involving large numbers of truckers and shippers through the use of advanced technology.
The offering is built on a patented set of algorithms and processes, with a key area of its functionality focused on pricing that allows the firm to commit to a price at the point of sale. Algorithm also deal with routing to find the optimal way of combining shipments.
Flock claims it can save shippers up to 20% of their trucking costs, while truckers can boost their earnings by about 20% per haul, due to improved utilisation and to compensate for multiple stops and increased handling.
In addition to the cost savings, shippers get the benefit of direct moves without touching a terminal, cutting transit time and reducing errors or damage in handling.
These aspects have attracted a diverse shipper base. Many are from industries that benefit from faster transit times and less danger of damage, like shippers of furniture and high-value goods like electronics, Mr Pickett said.
Companies from the food and beverage sector and those that produce packaged consumer goods, shipping less than full truckloads constitute another large group of users. Likewise, retailers that have taken on e-commerce see benefits, as they tend to move inventory to a larger number of distribution points, which translates into smaller shipments moving faster.
In addition, there are companies that often under-utilise truckload capacity and shippers that seek to reduce their carbon footprint, said Mr Pickett.
Walkboard Express, a specialist used by companies moving relocating employees' household goods across the US, reported that using Flock had increased its on-time delivery and pick-up rates by 25% and 20%, respectively, and saved about $600,000 that would have been spent on unused truck space and giving their staff interim household necessities.
Flock claims a network of thousands of truckers, operators of varying sizes, and business has been strong, said Mr Pickett, adding: "We're on track to more than double our volume this year from a year ago."
To come on board, shippers need to adapt their procurement processes, he explained.
"With shared truckload, everything is based on dimensions. We need to know how much space your shipment needs at the point of procurement. Historically there's no shared truckload column in a trucking procurement sheet."
Shipper focus has shifted over the past couple of years. Historically, the emphasis was on cost, but this was superceded by the need to secure capacity during  crunch times. Now, with congestion and demand easing, the focus has shifted again, to a growing emphasis on saving costs.
As far as Flock's management is concerned, this is only part of the equation. The firm was also launched with a strong emphasis on reducing carbon footprint. Early in the pandemic, when traditional supply chain models were found wanting, there was much debate about rebuilding supply chains and making sustainability a core element, but the scramble for capacity muted this .
The drumbeat on sustainability moves up and down. It is not losing importance in absolute terms, but the importance relative to other factors may shift, said Mr Pickett.
"Building a more sustainable platform is why Flock exists," he stressed. "There is a lot of wasted capacity. About 20% of trucks on the road are not full."
So far, Flock has concentrated on the domestic US market and the dry van sector. Down the road, this is likely to change, both in terms of geography and spreading into other sectors, he said. But for now, management intends to double-down on the domestic dry van arena and continue to work on process automation to create more digital tools for carriers.
And the company has the funds to push ahead. About a year ago it secured $215m in funding through a round led by Softbank Vision Fund 2 and has obtained close to $400m. The fact that it is on course to double its volume this year without having used last year's capital infusion suggests it should not need massive investment to keep growing, especially as the mood in the market is shifting to a greater focus on cost control.