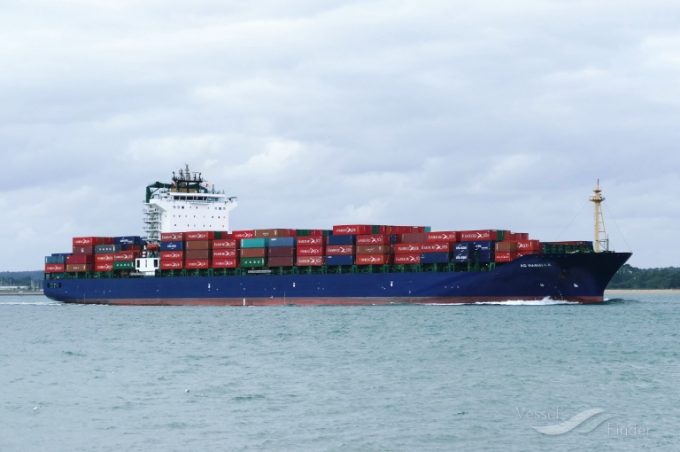 SeaLead Shipping has revamped its Asia-US East Coast (USEC) service, removing direct connections and opting instead for transhipment in Egypt's Damietta port.
SeaLead, based in Dubai and Singapore, launched transpacific operations to the US west coast in August 2021 and Asia-USEC (via the Panama Canal) last March 2022. These services were operated on an irregular basis using ships of between 3,500 and 7,000 teu.
Falling cargo volumes resulted in SeaLead suspended its west coast service in December, and direct calls between Asia and the US east coast later that month, according to Linerlytica.
SeaLead has now advertised a new Asia-USEC service via the Suez Canal, but it is really an irregular transhipment service linking its Far East-Red Sea-East Med Five Seas Express service (5CX) to the Med-USEC service.
The latter will move goods from Damietta to New York, Norfolk, Charleston and Jacksonville, while 5CX connects the Chinese ports of Qingdao, Shanghai, Ningbo and Nansha to Port Klang in Malaysia, and then on to Jeddah, Damietta and Istanbul.
A SeaLead spokesperson told The Loadstar: "The service adjustment is due to the requirement to evaluate the best options for us as a carrier and also for our customers. The new service will provide options for customers in Asia, including China, Vietnam, Indonesia, Malaysia, Thailand, India and the Middle East access to the Mediterranean and also the US east coast, while customers in the US will have options on the return leg to the Mediterranean and beyond."
Linerlytica analyst Tan Hua Joo told The Loadstar: "The SeaLead service doesn't target transpacific cargo. Its main focus is on China to the Mediterranean and Mediterranean to the US cargo.
"Transatlantic volumes are much lower than the transpacific, but current freight rates are more lucrative. SeaLead doesn't have a regular transatlantic service, so most of its cargo is for Europe, including relaying cargo for third-party interests active in the region."
Transatlantic rates are now about $5,000/feu, but are also coming under pressure, added Mr Tan.
Long-haul routes saw several newcomers as container freight rates soared to historical peaks in 2020-2021, but since the market began correcting in mid-2022, many of these have either withdrawn or reduced their capacity deployment.
However, SeaLead continues to build on its portfolio, launching an Australia-India-Pakistan service on Friday to meet demand for faster transit times between these countries.
Linerlytica noted that SeaLead had been the most active in chartering ships as freight rates sank to pre-pandemic levels, fixing nine vessels since February, including five 4,100-4,300 teu ships that China United Lines redelivered early to Antong Holdings this year, after withdrawing transpacific capacity.