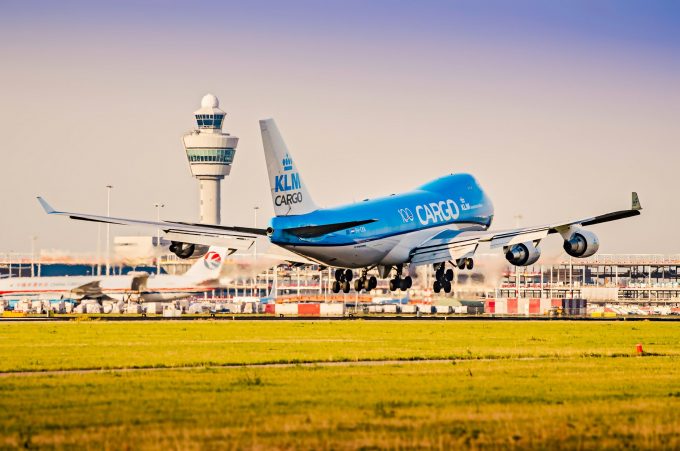 This month, Amsterdam Airport Schiphol has done away with conventional paper station declarations and made automated nomination, an AI-driven declarations procedure, mandatory.
Before its arrival, ground handlers would have to wait for freight to arrive before combing through paper documents to nominate a forwarder to handle a shipment.
Since October, Schiphol has been leveraging the new AI tool, developed by the Smart Cargo Mainport Program (SCMP) team, to nominate a forwarder for each shipment before the plane has landed.
Since then, 140 forwarders have become participants in automated nomination, a move part of a wider shift toward digitalisation at Schiphol, with digital station declarations rising from 1,200 in October to 3,000 by the beginning of this month.
"The system… inform[s] the forwarders and airline customers earlier about expected arrival of shipments," David van der Meer, Schiphol cargo partnerships director, told The Loadstar, adding that it would "have an effect on customer service to forwarders and the consignees. Automatic nomination is also a pre-condition to improve the planning of the pickup of shipments and improve the security of the cargo flow".
Accuracy is already 99%, Schiphol says – though this is expected to improve over time, as well.
"The system is based on a self-learning algorithm," said Mr van der Meer. "The more data that becomes available, the higher the system's performance becomes. If the system is not able to perform a nomination, staff of the handler will need to input this manually into the system. The system will learn from this and will be able to perform more and more nominations automatically."
Schiphol also anticipates that automated nomination will bring benefits for sustainability, thanks to the ability to combine shipments destined for each forwarder and allow them to pick up all cargo in one trip.
"Automatic nomination is a precondition for those improvements," said Mr van der Meer, "combining shipments of several forwarders in one truck will contribute to our sustainability goals, and to other goals as well."