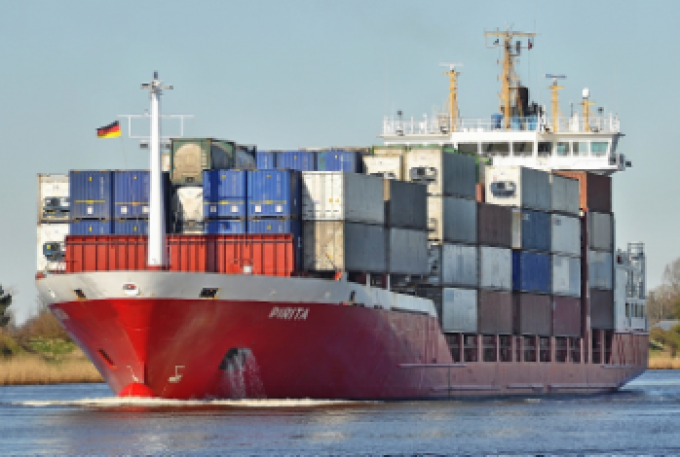 European multimodal and shortsea operator Samskip has expanded its Baltic operations after acquiring Lithuanian feeder carrier Sea Connect.
The Klaipeda-headquartered line operates three chartered 660 teu capacity ice-class feedermax vessels – the Pirita, Perseus (ex-name Atlantic Coast) and Njord.
According to the eeSea liner database, it operates two feeder services – the Baltic1 connecting St Petersburg, Hamburg and Rotterdam with an inducement call at Aarhus; and the Baltic2 between Klaipeda and Rotterdam.
It will be renamed Samskip Sea Connect, and will develop new shortsea services "connecting Russia, Lithuania, Denmark, Germany and the Netherlands", as well as continue to operate the feeder strings.
"This acquisition strengthens our position in Russia, in the Netherlands and across a range of key Baltic ports in between," said Samskip CEO Kari-Pekka Laaksonen.
"It enhances services for Samskip's shortsea customers focusing on growth opportunities in Russia and adds opportunities for importers and exporters within the region to secure cost-efficient and sustainable multimodal connections farther afield.
"Sea Connect has emerged as an exceptionally lean, robust operation offering reliability in quay-to-quay and door-to-door services," Mr Laaksonen added.
The deal follows Samskip's 2017 acquisition of Norlines, as well as the establishment of a new Finnish entity earlier this year.
Sea Connect MD Viacheslav Puzemskij and its Russia MD Anton Larkin will remain with the company, working with Johan van der Pijl, Samskip regional director, Baltics and Russia.
"This is a win-win for our customers which brings together Sea Connect's route-specific focus with the opportunities created by Samskip's extensive multimodal network and values," Mr Puzemskij said.
"Integrating our company with Samskip aligns with the strategic goal we set ourselves in forming Sea Connect to evolve as a trusted partner and grow to serve the full range of customer needs in the Baltic and Russian markets.
"We assure our present and future clients that a customer-orientated culture will remain in the company, as our most important value."