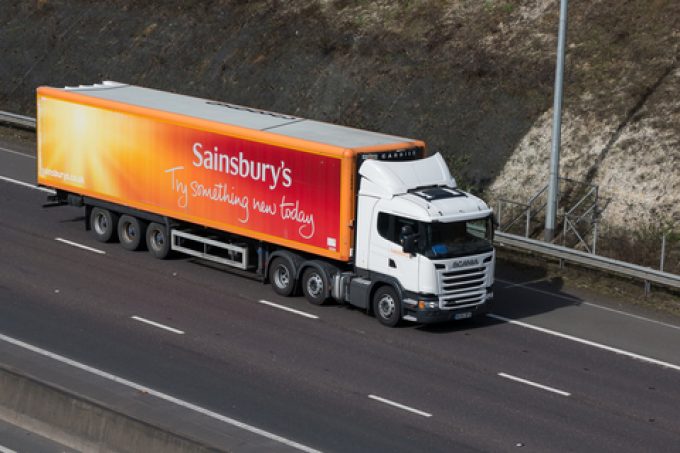 PRESS RELEASE
A partnership between Sainsbury's Distribution Centre in Daventry and supply chain solutions company CHEP has taken over a 1,000 trucks off the road and saved nearly 25,000 transport miles in the process.
As part of its transport solutions support, CHEP has been working with Sainsbury's to find ways to increase the efficiency and sustainability of its supply chain to save transport miles and Co2. The team looked at the elimination of unnecessary pallet movements, reducing collections and delivery distances and the provision of an onsite pallet supply. Alongside this in store, CHEP provided Q+ wheeled display pallets to support promotions. The CHEP team also inspects one million plus pallets a year for Daventry to keep the circular economy moving.
Alejandro Tostado, Senior Director EU Sustainability at CHEP explains: "The results of the collaboration so far are promising. Together we've saved 35 tonnes of Co2, taken 1087 trucks off the road, and averted 24,991 kilometres of mileage between the Daventry Distribution Centre and CHEP Birmingham. This shows what can be achieved when we come together with a common aim in a sector where it's imperative to reduce our environmental footprint.
"We're excited about expanding our collaboration and exploring further opportunities with the Sainsbury's team."
Jon Bailey, Head of Primary Operations, Sainsbury's said: "Sainsbury's is committed to becoming Net Zero in our operations by 2035 and reducing the carbon footprint of our fleet. This has been an exciting logistics collaboration for our business using CHEP's network and services and we are proud to collaborate on a project that is increasing the efficiency and sustainability of our supply chain."
CHEP's collaborative transport solutions are part of its Zero Waste World Programme (ZWW), an initiative bringing together leading retailers and manufacturers to create smarter and more sustainable supply chains. Besides eradicating empty transport miles, ZWW also focuses on eliminating physical waste and cutting out supply chain inefficiencies through digitalisation.