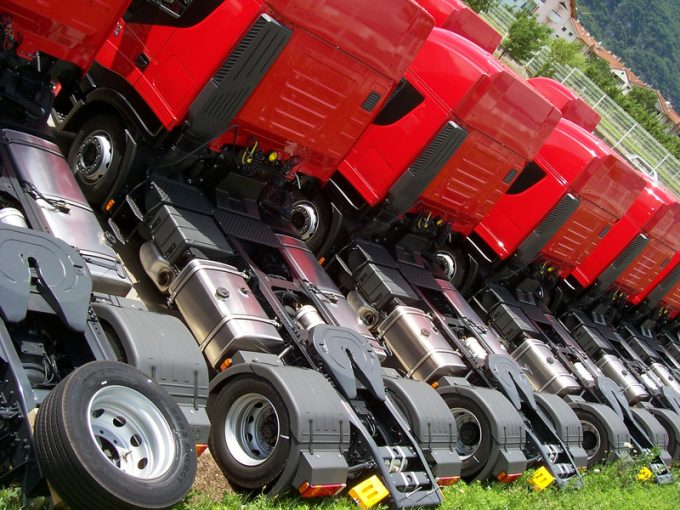 The Road Haulage Association (RHA) has called on hauliers to join its legal action against truck manufacturers which operated a pricing cartel.
Last year, the European Commission fined MAN, Volvo, Daimler, Iveco and Daf €2.93bn after finding them guilty of "co-ordinated truck pricing and colluding on passing on the costs of compliance with emissions rules in the late 1990s and early 2000s".
The RHA revealed last year it was looking to launch a class action against the firms and yesterday announced insurance broker Therium Capital Management had agreed to underwite the legal fees – which means hauliers that sign up will not face fees.
The RHA estimates that 650,000 new trucks were sold between 1997 and 2011, with an average inflated price of £6,000. It told The Loadstar it expects to win this back in the compensation case before the Competition Appeals Tribunal (CAT).
"We have begun the process of book building and are calling on all those affected – both RHA members and non-members alike – to sign up to our group action," said a spokesperson.
"Once we have enough signed – we want a significant portion of those who were affected – we will approach CAT and asked to be considered the hauliers' representatives in this case."
While the spokesperson would not be drawn on how many hauliers had been caught up in the pricing cartel, some have estimated that anywhere from 60,000-90,000 may be eligible to claim.
Backhouse Jones Solicitors and barristers from Exchange Chambers and Brick Court will lead the claim, with the first hearing is expected later this year.
RHA chief executive Richard Burnett said: "As the representative body with sole responsibility for UK road freight operators, we are duty-bound to act on behalf of our members.
"They have made it clear that they feel angry about the truck pricing cartel and want us to represent them. Our legal team will seek the best compensation deal that we can on behalf of our members and other UK victims of this cartel."
The RHA noted this was the first fully funded group claim against the truck manufacturers on behalf of affected hauliers, and called on affected UK truck owners to join at www.truckcartellegalaction.com. There will be no cost for hauliers to be part of the group claim.