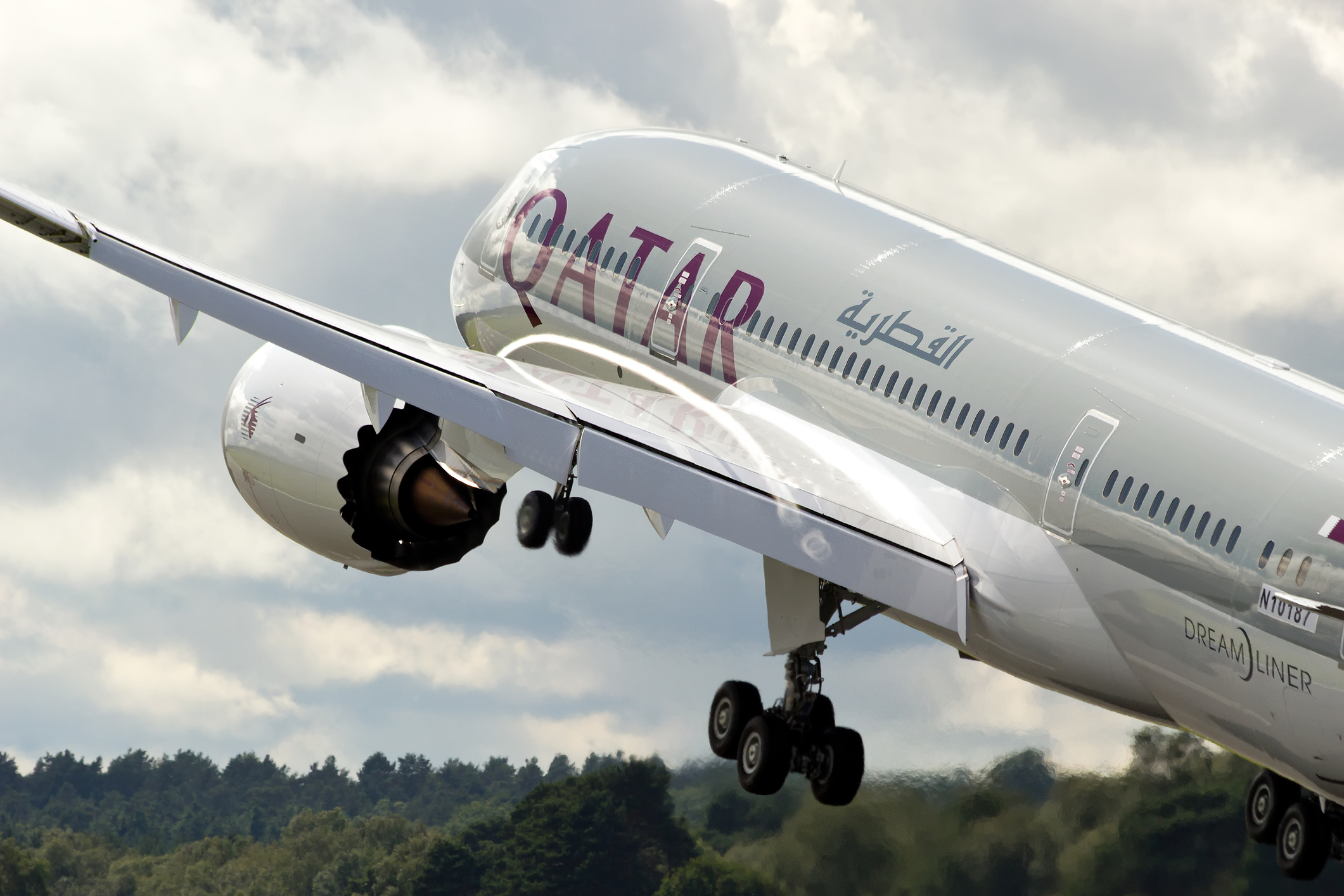 Qatar Airways is considering legal action to gain back money lost through the Saudi-led blockade of the Gulf state.
The carrier's chief executive, Akbar Al Baker, told Bloomberg TV at the Paris Air Show tabs were being kept of increased costs incurred because of the trade blockade for use in any "legal tribunals".
Meanwhile, fears that freight rates to the state would soar appear unfounded, and data from online freight booking platform Freightos suggests the sanctions appear to have had a negligible impact on freight shipments to and from Qatar.
Chief executive of Freightos WebCargo, Manel Galindo said: "Qatar Airways is hard at work mitigating the impact of the sanction. Some 10% of its 150 destinations are located in sanctioned areas, limiting the hub's roles to minor Middle East countries, southeast Asia and beyond. Today, Qatar Airways rolled out promotional discounts in some European countries, slicing rates by some 10-15%.
"The companies most affected by the sanctions are companies that had tenders for Qatari companies to ship to or from the Middle East. For air freight, these companies have had to replace their carriers, frequently with other airlines that have removed promotional rates in anticipation of the carrier switch."
Freightos chief executive Zvi Schreiber told The Loadstar that despite fewer carriers providing services to and from Qatar, June volumes by air and sea from Europe and the US were on track to outpace May's.
He said: "If anything, global freight activity indicates that the impact of the sanctions on Qatar have been fairly negligible."
Mr Schreiber said this was because of shifting trade patterns from regional imports/exports to other destinations, including Turkey, the far East, and Europe.
"This is particularly true of food imports, which traditionally go through Saudi Arabia, but instead Qatar has now shifted towards air imports of food from Turkey, Europe, and Iran," he continued.
"Saudi Arabia is not known for its agriculture, so while there was some immediate disruption, within a few short weeks Qatar had sourced new suppliers from other countries."
In airfreight, Mr Schreiber said non-Qatari carriers anticipating increased demand eliminated some promotional rates, leading to a slight increase.
As a result, actual airfreight price increases for shipments to or from Qatar were about $0.30-$0.60/kg, despite, he said, there being no shortage of capacity.
On the ocean side, he said while fewer tariffs for shipments to Qatar were being provided by carriers, the slack was being picked up by non-Middle Eastern logistics providers.
"Some forwarders on the Freightos platform are actually quoting a record number of times to/from Qatar," said Mr Schreiber.
"Quotes [generated by our platform] to/from Qatar in week 24 2017 were the highest they've been in the past three months – and the week isn't even over."
A Freightos spokesman added: "It appears that while the sanctions are causing slight disturbances to regular shipping activity, importers and exporters have compensated by both shifting over to more spot quotes over tendered rates, as well as leveraging international forwarders for expanded coverage."
The outspoken Mr Al Baker, meanwhile, condemned the International Civil Aviation Organisation's response to the crisis, and compared the behaviour of neighbouring states to the Soviet blockade of West Berlin.
This article was amended on 22 June to include comment from Manel Galindo