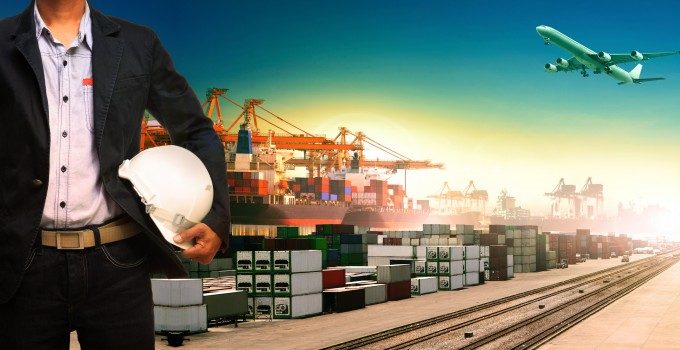 Despite the pandemic, the San Pedro Bay ports of Los Angeles and Long Beach saw strong container imports in July, with the better-than-expected volumes set to continue this month.
Los Angeles recorded its busiest month of the year, and the second-best July in the port's history, moving 856,389 teu across its box terminals.
Although imports decreased by 4.3% on the same month of 2019, to 456,029 teu, this was far better than had been predicted at the start of the pandemic.
"Fewer cancelled sailings and 11 additional ad-hoc or unscheduled ship calls helped drive both imports and exports higher than recent months," said executive director Gene Seroka.
"Preliminary data for August indicates solid volumes as retailers continue restocking inventories and preparing for the year-end holiday season," he added.
Meanwhile, at neighbouring Long Beach, July proved the port's busiest month in its 109-year history, with 753,081 teu handled across its facilities – a massive 21% higher than for the same month of last year.
Imports jumped 20%, to 376,807 teu, as the bullish demand trend bucked the expected downturn from Covid-19.
"Cargo volumes were bolstered by a surge in online spending as consumers continued to avoid leaving home during the Covid-19 pandemic," said Long Beach executive director Mario Cordero.
"Additionally, the port saw a short-term increase in extra vessel visits to compensate for voyages cancelled earlier this year," he added.
Indeed, carriers have now returned most of the capacity withdrawn on the transpacific to mitigate anticipated reduced demand from Covid-19. According to eeSea data, there is now only one blanked sailing out of a scheduled 160 from Asia in September.
Supply has been catching up with demand, but tight capacity and large rollover pools of containers at Chinese ports have driven freight rates to a record high for US west coast ports.
The Loadstar reported on Friday that the US west coast component of the Shanghai Containerized Freight Index (SCFI) had reached an all-time high of $3,406 per 40ft after an 8% increase in the week. Rates on the tradelane are more than double that of 12 months ago and are predicted to go even higher as demand continues to exceed capacity.
According to Washington-based supply chain consultant Jon Monroe, vast quantities of imports of PPE are one of the main drivers of the demand pressure.
"Commodities moving include PPE, exercise equipment, furniture, anything e-commerce, laptops and computers for back to school Zoom meetings, office supplies and more PPE," said the consultant.
The surprising surge in US imports and the hike in rates is proving very positive for carriers on the route which are seeing profits soar – but it has negative implications for other stakeholders in the supply chain.
"So many BCOs are struggling with their budget and trying to explain the massive cost over-runs to their senior management," said Mr Monroe.