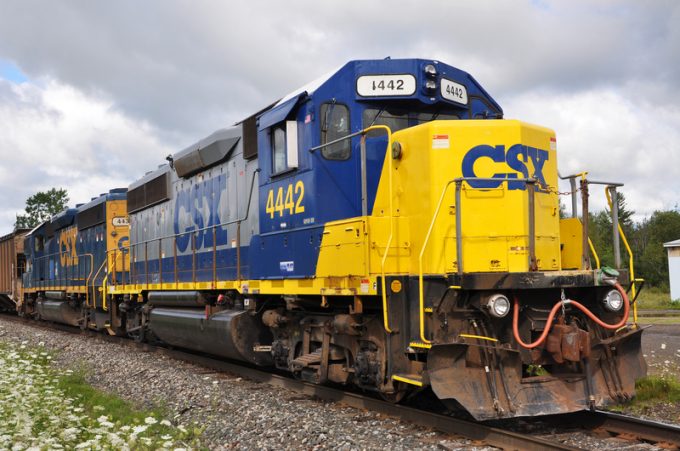 North American railroads recorded a mostly positive first quarter in intermodal, with CN, CSX and Union Pacific all growing – but at Canadian Pacific, the picture was more muted.
Chief executive of CN JJ Reust, announcing the 14% growth of intermodal revenue, claimed the company was destined to become the "premier railway of the 21st century".
He added: "Industry-outpacing growth in intermodal positions CN to be an engine of North American growth and prosperity, and an operational and sustainability leader.
"Gains in safety, train length, labour productivity and fuel efficiency demonstrate our strong operational performance. We could not have achieved these results without the extraordinary talent and dedication of our great team, who have our respect and appreciation."
Mr Reust's announcement came just days after news broke that, with a higher offer, CN had sought to tempt Kansas City Southern (KCS) stakeholders away from a planned marriage with CP.
But Mr Reust's opposite number at CP, Keith Creel, described CN's bid for KCS as coming out of "fantasy land", before adding that he would not be drawn into a bidding war for the US railroad.
CP failed to record an uptick in Q1 intermodal, as income fell 3%, but it did manage to squeeze more out of business it did win with a 1% increase per carload revenue.
Mr Creel said he too was "proud" of his team, noting that they "continue to deliver, no matter the obstacle".
He added: "The strong demand environment, particularly across bulk, merchandise and domestic intermodal, coupled with our commitment to the foundations of precision scheduled railroading, enabled our success in the first quarter."
At CSX, the picture was more rosy, as intermodal volumes and revenues surged 10% and 11%, respectively, with per unit revenue up marginally, by 1%.
President and chief executive James Foote said that, despite a 1% dip in total revenues, the picture looked optimistic for the railroad sector, and he also praised staff for how they handled the challenges of the first quarter.
"Looking forward, the strengthening economic momentum is providing added visibility into volume growth," he said. "We are taking the necessary steps to ensure we are ready to handle these volumes and provide our customers with an industry-leading service product."
At Union Pacific, the picture was much the same: overall revenues may have dropped 5% between January and April, but its Premium intermodal product managed to rebuff this negativity with a 6% bounce in volumes, generating 2% increase in turnover.