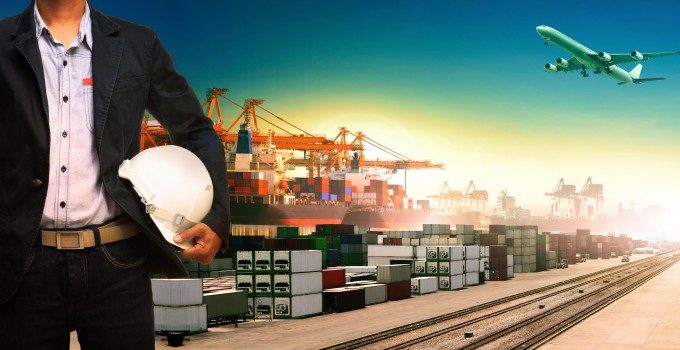 Global port operators are beginning to head inland to service new types of clients and hitherto unrealised cargo flows, with an expansion of activities well beyond container terminal gates.
Partly, this process got under way as container shipping lines began their precipitous descent into eye-watering losses. As they sought to cut costs, among the first activities to fall under the axe were inland operations such as haulage and intermodal services.
The AP Møller Maersk group led the trend, transferring its inland activities from Maersk Line to APM Terminals. Absorbing those activities and then developing a strategy for them within their new home has taken senior APMT executives a number of months, but has now largely been completed.
According to a press release last week announcing its third quarter results, APMT now refers to itself the "Netherlands-based international port and inland services operator".
In an interview with The Loadstar shortly afterwards, APMT chief executive Kim Fejfer said that the addition of inland activities to its business mix had allowed the operator to target new types of customer, and cited the opening of a new inland container depot near Mombasa earlier this year as a prime example.
"Our portfolio is reshaping as a result – from a strategic perspective, we are not only looking to the shipping lines, but we are also looking inland to see how we can serve local importers and exporters, that's where a lot of opportunities lie.
"In the mature markets, the biggest proportion of our income is derived from shipping lines, while in emerging markets a much bigger proportion comes from the cargo owners," he said.
This means that in some cases, the company, traditionally an infrastructure provider, has begun running its own transport assets.
"But we only do that where it makes sense," said Mr Fejfer. "We have a few trucking companies, but we also run reefer depots, dry ports and container repair shops – it really is strategy that depends entirely on what the local market needs."
In a broadly parallel development, DP World recently signed two consultancy contracts with the Kazakh government to provide management advice on the development of the Khorgos Special Economic Zone (SEZ) and Inland Container Depot (ICD). DP World will also provide similar services under a separate contract at the port of Aktau, Kazakhstan's main cargo and bulk terminal on the Caspian Sea.
Although a DP World spokesperson stressed that the deal placed the Dubai-headquartered operator in a purely advisory role, she did admit that it would put the company in pole position should Kazakhstan decide to concession-off the facilities.
In the meantime, the agreements will help Kazakhstan with its plans to transform its transport and logistics infrastructure and develop its strategic position as part of a New Silk Way rail-land bridge between the manufacturing hubs of China and consumer markets in Central Asia and Europe.
Located on the Chinese border, the Khorgos SEZ aims to become Kazakhstan's leading manufacturing and logistics hub, while at Aktau, DP World will advise on developing the port into a gateway hub for Caspian Sea cargo.
For some operators, of course, developing inland links has been a key feature of their product offering for some time. Last week, Hamburg's leading terminal operator, HHLA, reported relatively flat throughput volumes at its terminals, but saw tremendous growth in intermodal traffic.
This is the result of years of building up its rail links to a host of European destinations, and third-quarter intermodal volumes were up 20% year-on-year, while nine-month volumes were up 22% year-on-year, which, Drewry Maritime Equity Research said, was mainly the result of new connections being opened up.
"Intermodal volumes and revenue per teu have continued the sequential improvement which we have been tracking since beginning of the year," it wrote in an investor's note.
It added: "There is, however, pressure on margins for the segment, as it is undergoing restructuring and expanding network. Third-quarter 2013 segment EBIT margin stood at 9% versus 10.4% in third-quarter 2012. It will be interesting to see how margins evolve in coming quarters."